Column: How to drive social change (the right way)
Level5 Strategy principal Laura Richard explains three issues plaguing business-and-cause integration.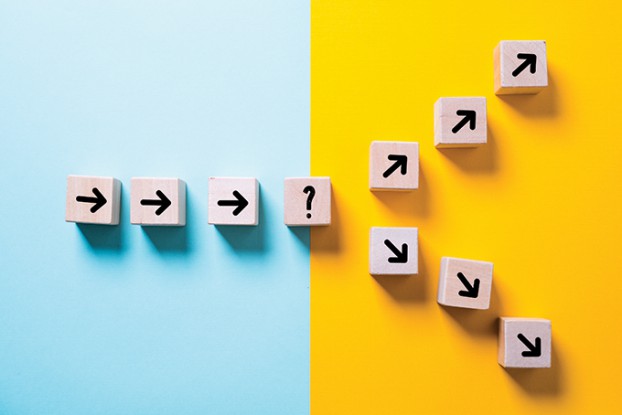 Written by Laura Richard
Aligning your business to a social or environmental purpose has never been hotter. Across sectors, leaders are increasingly looking to articulate a purpose for their brand, linking it back to issues that are a priority for current and target customers and employees.
For example, Telus, one of Canada's three telecommunications giants, has pivoted to leading with its purpose. Over the past decade, we can track the transformation to being purpose-driven, culminating in the evolution of its brand promise from "the future is friendly" to "let's make the future friendly" in 2021.
This shift reflects the brand's commitment to act as a collaborative partner with Canadians by driving social change through the power of technology. Telus' transformation to a social purpose organization has informed and driven expansion into new lines of business such as Telus Health and Telus Agriculture.
Data is fuelling the business case for being purpose-driven, with research consistently indicating that consumers are more likely to try, stay loyal to, pay more, and advocate for brands that genuinely do good.
A Cone/Porter Novelli survey found that 66% of consumers say they would switch from a product they typically buy to a new product from a purpose-driven company – this figure goes up to 91% when Millennials are polled.
Beyond brand choice, research also indicates a "purpose premium" exists. Nielsen found that two in three consumers will pay more for products and services from brands that are committed to making a positive social impact. This is consistent regardless of geography. IBM Research, developed in partnership with the National Retail Federation (NRF), polled nearly 19,000 consumers from 28 countries across all demographics and generations and found that 70% of purpose-driven consumers pay an added premium of 35% for sustainable purchases, such as recycled or eco-friendly goods.
The value of purpose is not confined to the customer value proposition. Even before the COVID-19 pandemic, purpose-driven companies exhibited higher employee engagement and retention levels than their peers. A 2020 study conducted by Deloitte Insights indicated these brands had 40% higher employee retention, which can only be expected to increase as employees indicate the pandemic has caused them to reflect on their personal purpose and seek more meaning in their work.
With a strong case for the value of purpose to business strategy, customer acquisition, loyalty and employee engagement, it's no wonder this is one of the hottest topics being tackled by corporate leaders. And don't get me wrong, I believe that companies have a pivotal role in tackling our world's significant social and environmental issues. I also believe that being purpose-driven can unlock a differentiated value proposition from which brands can separate themselves from the competition.
But, there is a problem with purpose.
Or at least, there is a problem with the conversation that leaders have around purpose and its role in their brand and business strategies.
The problem with purpose is threefold. The first issue stems from the misinterpretation that to be purpose-driven means your brand must have a social or environmental purpose as its core reason for being. Every company should have a purpose, but the purpose of every company does not need to be linked to a social or environmental issue. For example, Disney's purpose is to create happiness. This articulates a very clear "why" for the company and an emotive foundation from which the brand promise can be articulated.
The second issue is that in the case of most brands, the push to define purpose is largely driven by a focus on public perception, skewing how success is defined and measured, and diminishing the role of purpose to a marketing campaign tactic. This is troublesome because the value of purpose is in the articulation of why the company exists, capturing a north star that is galvanizing for employees and the foundation for building a connection with consumers.
Call it green-washing or purpose-washing, purpose-driven consumers and employees see through this approach. The negative impact could be even more far-reaching, as important social and environmental issues are reduced to tactical levers for brands, resulting in the commoditization of these issues by companies.
Finally, the most dangerous issue is that brands are looking to use a socially or environmentally linked purpose as their competitive differentiator. This is precisely the opposite of the approach needed to tackle the systemic issues brands indicate they are looking to solve, such as climate change or poverty. These are significant issues that require collaborative solutions and, therefore, can't be used for a competitive advantage. The only way to solve the most pressing problems we face is through collaboration, not only between public and private sectors, but between competitors.
This isn't to say that collaboration between competitors isn't happening. The Union of European Soft Drinks Association members, including Pepsi, Coca-Cola and Red Bull, have all committed to the organization's 2030 Circular Packaging Vision or the Canada Plastics Pact, which brings together competitive organizations to collaborate in designing a circular economy for plastics. Another more mature example of competitor collaboration is found in the Roundtable on Sustainable Palm Oil, an organization that brings together all members of the palm oil value chain to define and implement global standards for sustainable palm oil.
Fundamentally, we face the problem of attaching a brand's purpose to the social or environmental issue most relevant to its business, as competitive differentiation is at odds with solving the same problems.
Leaders need to think differently about purpose to solve the most pressing issues of our time, and equip their brands with a goal that provides a foundation for differentiation and sustainable stakeholder loyalty.