Canadians report inflation will affect how they buy gifts
A CPA Canada study reveals 22% of shoppers are going into debt to spend.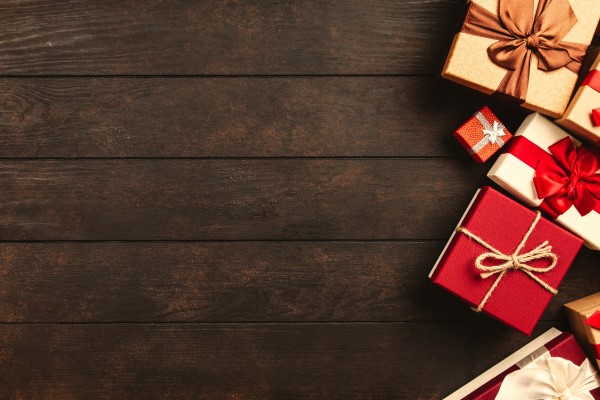 Two thirds of Canadians report inflation will make gift giving more difficult this holiday season.
That's according to the 2022 Holiday Spending Study, conducted by the Chartered Professional Accountants of Canada (CPA Canada), which also reveals that 22% of shoppers are "very" or "somewhat likely" to go into debt to make their holiday spend a reality.
The online survey of 2,017 Canadians aged 18+ was hosted by Ipsos, with fieldwork conducted from September 8 to 22, 2022. According to the numbers, 54% are spending the same as last year, with 25% spending less, 11% more and 9% unsure. Overall, despite a high inflationary environment, Canadians expect to spend $589 on gifts – similar to the average CPA Canada has found in previous years from its annual holiday spend study.
The insights also reveal that 64% have not been saving money over the past year to put towards gifting, and a sizeable number of respondents felt about as equally stressed around the holidays as in year's past.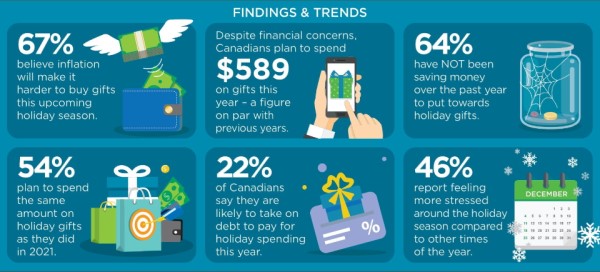 "Households across the country have been feeling the pinch this year – what started off as rising prices grew worse as Canada's inflation rate peaked to its highest level in almost four decades – but that doesn't mean taking on debt has to be inevitable," says Doretta Thompson, CPA Canada's financial literacy leader.
According to the survey, 11% of respondents plan to avoid shopping at the last minute.
There are no shortages of holiday sales, and over half of Canadians (57%) report an intention to shop on Black Friday, Cyber Monday, Boxing Day or other upcoming sales events.
The holiday spend survey reveals 48% intend to give a non-traditional gift this year, including a gift they made themselves (22%) or simply spending time or sharing an experience with someone (24%).
Lastly, 11% are opting for a charitable donation, while 10% intend to give a secondhand gift or a regift.