Leo Burnett Canada adds five senior staffers
The additions will report to the agency's co-CCOs.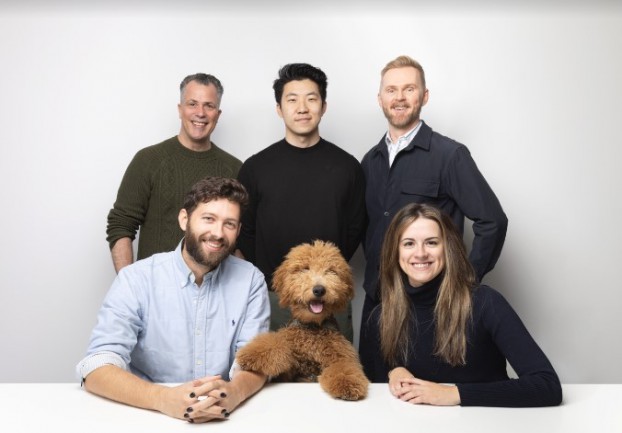 From top left clockwise – Jason Sweeney, London Choi, Kyle Scotland, Danielle Zablocki,
Homer (chief happiness officer), Leo Janusauskas.
Leo Burnett Canada is adding five senior members to its creative team and is set to announce account wins next week.
Kyle Scotland, Jason Sweeney, London Choi, Leo Janusauskas and Danielle Zablocki are joining Leo Burnett and will all be reporting to Lisa Greenberg and Steve Persico, the agency's joint CCOs.
Senior art director Danielle Zablocki comes to Leo from Rethink and BBDO, where she held art director posts.
London Choi is also formerly of Rethink and joins Leo as a senior copywriter. Choi has worked on a variety of CPG brands such as Kraft Heinz, IKEA, Molson, Pepsi and Doritos, as well as brands such as OLG, RBC and Rogers. Choi was also previously at BBDO in its Toronto office.
Kyle Scotland and Jason Sweeney, both ACDs, join Leo Burnett from boutique agency, The Mark. At The Mark, Scotland did campaign work for Scotiabank, Shoppers Drug Mart, and Arterra retailer, Wine Rack, and is a former ACD from DentsuBos. Sweeney is a former ACD from BIMM and The Mark, where he worked on brands such as Scotiabank, Shoppers Drug Mart, Kruger, Staples and the Canadian Cancer Society.
Leo Janusauskas, Leo's new senior art director, held posts with TrackDDB, Sophomore and Abacus.
And lastly, Homer the dog is the shop's resident chief happiness officer.
According to Leo Burnett joint CCO Steve Persico, the hires give the agency new ways of approaching and solving problems for its partners.
The agency's latest work supported Enbridge's sustainability efforts, helped the ROM modernize its brand identity and assisted with the premiumization of Forty Creek whisky.
In June, Leo was retained by transit agency Metrolinx as its AOR.