Kraft Heinz builds a coffee brand around its teddy bears
Kraft Cafe Barista aims to use its mascots' brand equity to make an emotional impact in the premium segment.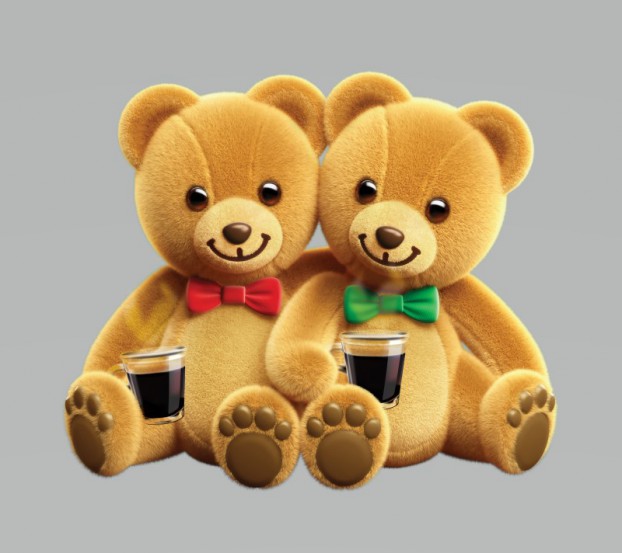 Kraft is using its Peanut Butter bears' longstanding brand equity to launch its new Kraft Café Barista.
The premium Kraft Café Barista line joins Maxwell House and Ethical Bean in the company's coffee portfolio. It is rolling out nationwide at grocery retailers and online with Amazon and Walmart.
"When we look at our coffee portfolio, each one of our brands addresses its own unique consumer need and sits within mainstream, premium or super premium categories," says Stephanie Goyette, head of marketing and strategy, taste elevation, at Kraft Heinz Canada. She says that, within premium coffee, Kraft Café Barista's key differentiator is the iconic Kraft Bears, adding that this is the first time the equity of its mascots is being leveraged beyond spreads.
"This sense of familiarity adds an emotional connection that goes beyond the more functional nature of other coffee brands," Goyette says.
According to Goyette, Kraft Heinz is targeting consumers familiar with Kraft bears and aficionados of flavoured coffee.
Kraft Heinz brought its teddy bears off the peanut butter jar in 2020 to launch a hazelnut spread to compete with market leader Nutella. In addition to showing how the bears' equity could cross over into other categories, Goyette says it also suggested that chocolate hazelnut would be a good flavour to have at launch, alongside salted caramel, which proved popular in research. Flavoured coffee aficionados are among the key target for the Kraft Café Barista brand.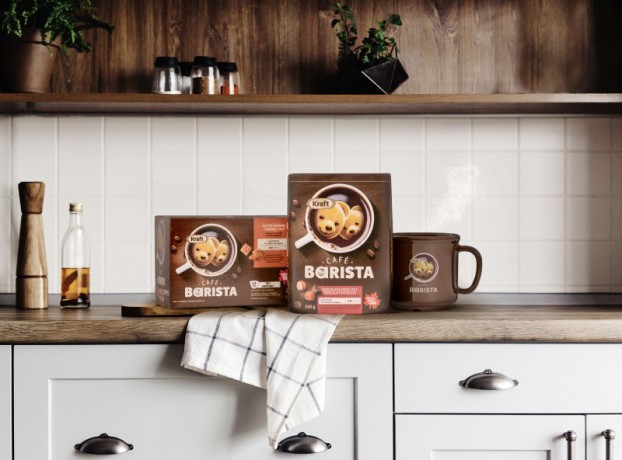 Goyette tells strategy the name "barista" was selected as it's a simple yet iconic symbol of the coffee community, and that the company wants to inspire Canadians to take on that role at home.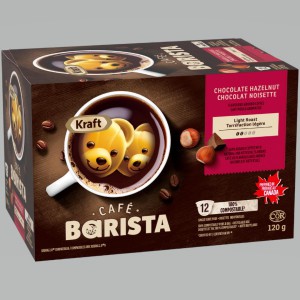 The new offering can be found in grind and roasted bean formats, featuring recyclable Boardio packaging made with 80% paper fiber, as well as compostable coffee pods.
"We know Canadians believe sustainable food packaging is more important than ever and we are continuing to see packaging evolve across the food industry more broadly," Goyette says, and that buyers can expect to see more environmentally conscious options come to market as a result of evolving consumer demands.
According to Goyette, the Kraft Café Barista launch emphasizes the CPG's broader ESG strategy, designed to prioritize the issues that matter most to consumers, specifically, working towards a goal to make 100% of its packaging recyclable, reusable or compostable by 2025.
Ahead of the launch, the Kraft Bears were removed from the Kraft Peanut Butter social accounts to drum up conversations online. The launch campaign includes social content across Instagram and Facebook, as well as earned media outreach and an influencer sampling program, all aimed at driving awareness.
The Kraft Café Barista launch was managed by the brand's AORs: Rethink led creative, Davis led packaging design, Carat led media, internal agency The Kitchen led community management and Middle Child managed PR and influencers. L'Atelier managed in-store marketing.