How CF Montreal took a new approach to its logo
The branding is an attempt to return to the club's roots after its previous rebrand was rejected by fans.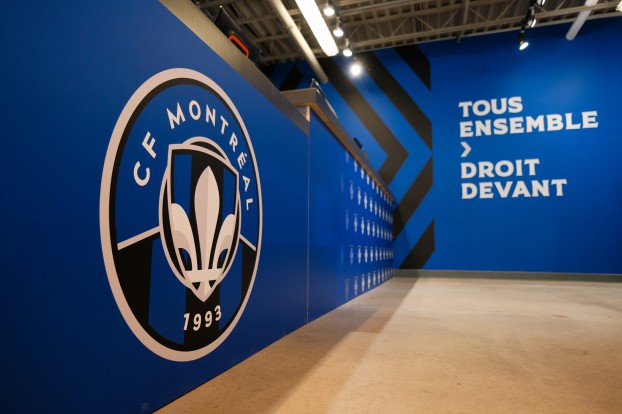 CF Montreal has formally launched its new logo and branding ahead of the 2023 MLS season.
The logo draws upon elements from the club's past to boldly declare its vision for the future. It launches as the club rides a wave of momentum following a strong season that "beat so many records," according to Samia Chebeir, the club's VP and chief marketing officer. It also aligns with the beginning of the 2022 FIFA World Cup, in which Canada's national team is competing for the first time in nearly four decades. Six of the team's squad made the national roster and will be competing in Qatar.
"There's momentum building in Canada for soccer, and we feel there is some momentum shifting or at least being shared with hockey," Chebeir tells strategy. "We really have the wind in our sails."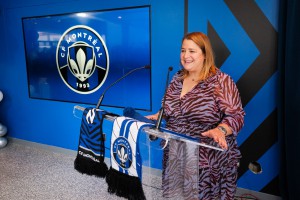 The new brand is centred on new values that CF Montreal embraced as part of its rebranding process: primarily, according to Chebeir (pictured, right), pride and confidence that is paired with resilience and humility. These new values resulted from the team's emergence from the COVID-19 pandemic and backlash to the club's rebranding from the Montreal Impact to Club de Foot Montreal in 2021, which included considerable pushback against a new badge and other visual elements released with that rebrand.
"Our last logo was not a huge hit within the market. It was done for specific reasons and it made sense then, but we were hit with the pandemic and the organization did not have the opportunity to push its message through," explains Chebeir. "I think that humbled us and helped us realize that we need to stay true to who we are and our history, and also trust the process, our fans and our partners."
Enter the new logo and branding, developed with CF Montreal's agency partner, Pigeon. Club de Foot Montreal is now simply CF Montreal, and the logo incorporates visual hallmarks that have belonged to the brand throughout its history: the shield, which has long been part of Impact's branding; a stylized fleur-de-lys to represent Quebec; the blue and black stripes worn by the team when it won its first championship; the year of the club's foundation, and – perhaps most important of all – the classic impact blue colour.
It's a logo "inspired by the different items that build who we are," says Chebeir, and is designed to carry the brand forward into a future full of optimism.
"Soccer is not Canada's national sport, but I truly believe among the younger generation, that there is huge hope [for its growth]," she says. "My son plays soccer, and many other kids play it. I think with more kids playing the sport, there's a huge opportunity to connect them to our brand, which will help with outreach and get more people connected or reconnected with CF Montreal."