IGA makes a less-than-stellar meal the star of its holiday campaign
The grocer breaks from category norms by showing food doesn't have to be tasty to be a beloved tradition.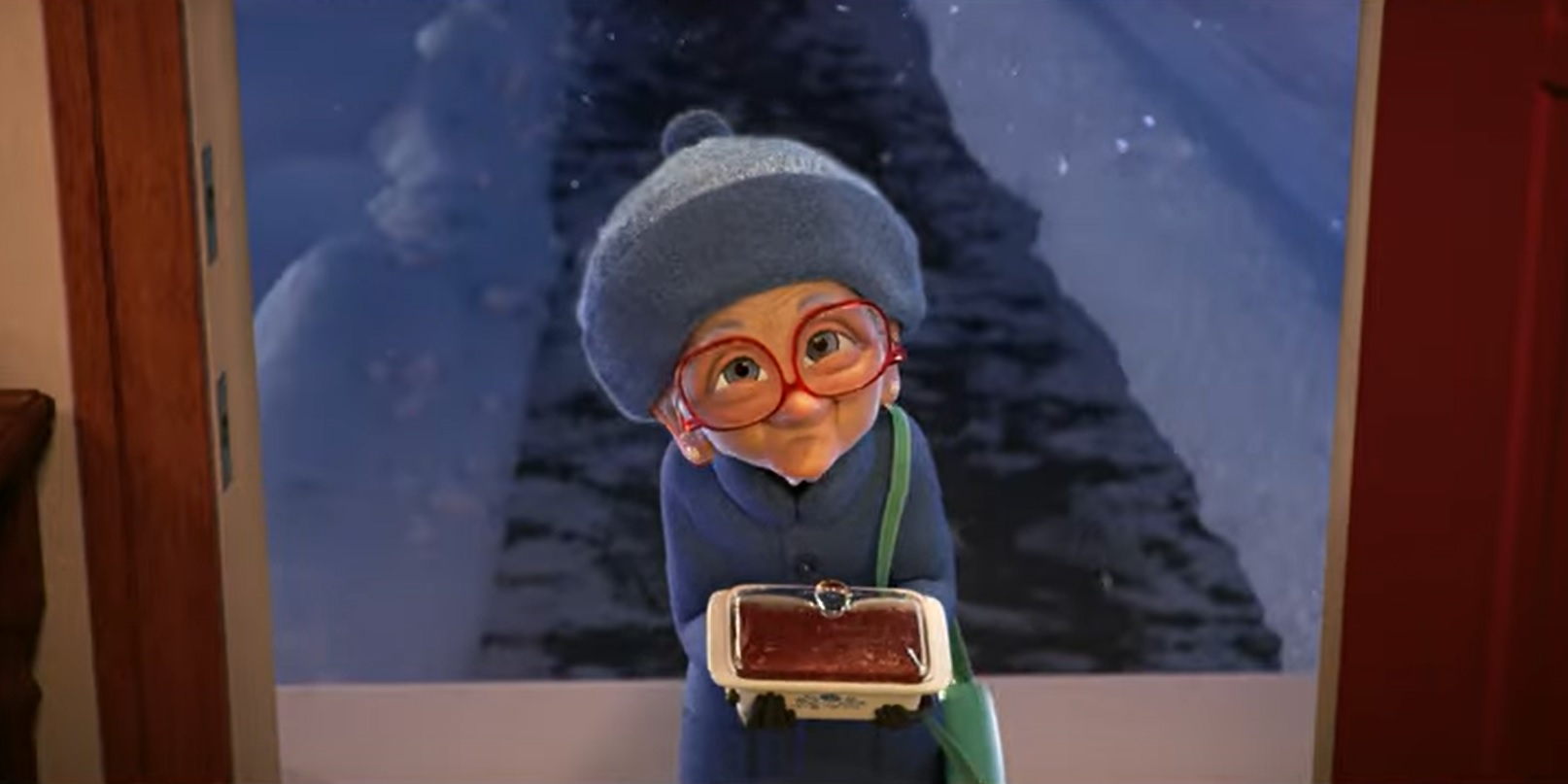 Meatloaf might not be the most popular dish at a holiday meal, but for IGA, that makes it the perfect way to show how families use food to express unconditional love this time of year.
The grocer's latest campaign, "The Meatloaf," is the fifth animated holiday collaboration between the Sobeys banner and creative agency Sid Lee. The tale is about the importance of honoring culinary traditions, even if they require a palette cleanser. It features a family who humors Aunt Lulu about her inedible holiday meatloaf, until one day, it's no longer on the menu.
"Contrary to the usual codes of the food industry, the main recipe in the story is far from delicious," says Quentin Fachon, copywriter at Sid Lee. "We purposely opted for that angle to showcase how food is a great way to come together but is not necessarily the key ingredient that unites us, or makes traditions last."
According to Sobeys' Quebec VP of marketing Carl Pichette, the strategy behind its holiday campaigns has remained the same: offer an engaging story to families across the province and beyond, a tale that they will be excited about while they get ready for the holidays.
As the brand has said prior, food is often associated with family togetherness and creating memories. This animated spot once again taps that insight as it looks to deepen connections with young families.
"With this approach, we want tug at some heartstrings and highlight the unconditional love that is expressed everywhere during family gatherings," Pichette says. "It is also a way for our grocers to offer their holiday greetings."
The creative was nine months in the making, with help from 3D animation studio Tonic DNA and Circonflex for the soundtrack. It is also the culmination of an annual contest open to Sid Lee creatives across all departments to come up with the best possible Christmas story.
In addition to being broadcast on television until Dec. 23, "The Meatloaf" will be available in French and English online, on social media, as well as on IGA social networks and website. Out-of-home includes station posters in the Montreal metro and Cineplex theatres, as well as ads on food-focused sites like Ricardo.
Carat is behind the media buy, and according to Pichette, spend is in line with previous years.