Tanya Kostiw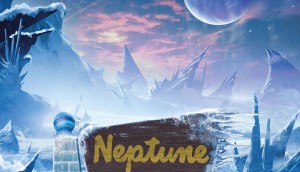 In space, no one can hear you scream…except NASA
Want to hear what Saturn sounds like? Take a listen to these new H.R. MacMillan Space Centre radio spots.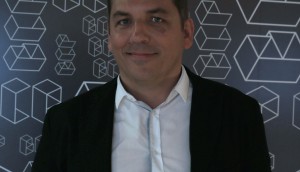 Lecordier returns to BCP
After joining Ogilvy last year, the industry vet treads familiar terrain to become EVP.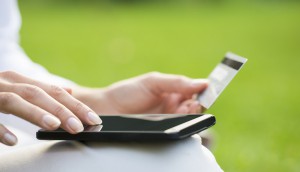 One in two shoppers have bought on mobile
More than half of Canadians would ditch an item at checkout when faced with the dreaded registration page.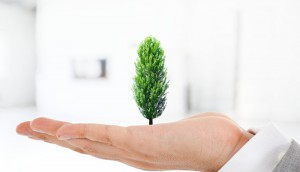 Who knew car companies were the greenest brands?
Ford dethrones Toyota as the top global eco company, according to the latest annual report from Interbrand.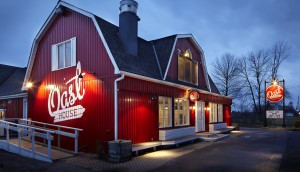 Cracking the craft beer category
When uniqueness is inherent to a sector, how do brands break through?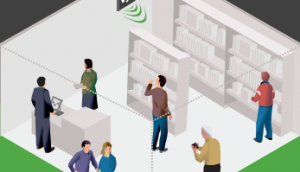 Aislelabs develops system to re-target in-store shoppers online
A partnership between the in-store analytics co and real-time bidding platform SiteScout lets retailers reach consumers online based on their offline behaviour.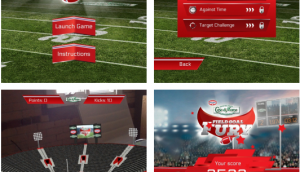 Casa di Mama aims to score new fans with football app
The pizza brand launched an augmented reality game and on-pack promotion, which leverages its recent CFL partnership.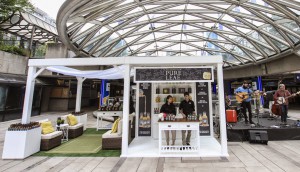 Pure Leaf brews up tasting campaign
PepsiCo's new natural iced tea brand is setting up unique sampling environments across the country.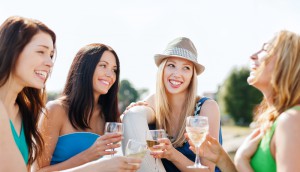 Wines step up to the table
From a new take on food trucks to a digital activation during Pride Week, check out what summer has in store for a few vino brands.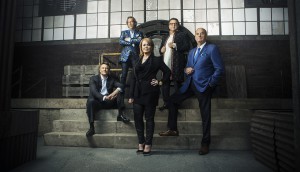 The pursuit of cash (and PR)
Exposure from public investment channels like Kickstarter and Dragons' Den can be worth more than the green.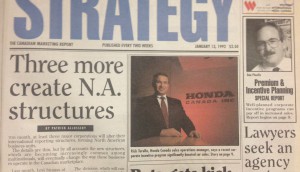 Throwback Thursday: strategy in 1992
For our 25th anniversary, we're travelling back in time. In 1992, McDonald's tried home delivery and Taxi got its start.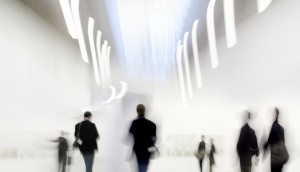 Bleublancrouge revamps its shop
The Montreal agency is bringing in Jonathan Rouxel to co-lead the team, moving Gaetan Namouric to handle strategy.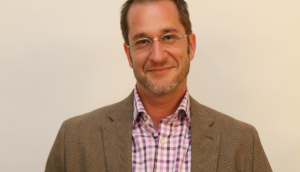 Sonic Boom hires first-ever CMO
Jonathan Levitt aims to disrupt the typical ad agency model with the shop's data-first focus.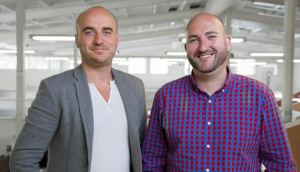 Cossette snags OgilvyOne team
Jamie George and Greg Shortall head to the Toronto shop as ACDs, marking the latest additions to the growing agency.