Media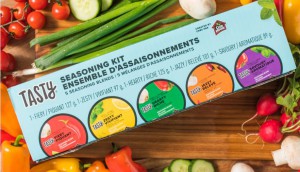 McCormick partners with Tasty on millennial-friendly spice blends
The brand has launched the line based on insights from BuzzFeed's food vertical.
Up to the Minute: Camden gets a new partner
Plus, Le French Bureau launches in Quebec and Ottawa's InMotion adds four to its ranks.
Up to the Minute: NFA beefs up strategy team
Plus, ICA expands training offering and National makes senior appointments in Atlantic Canada.
Up to the Minute: The Mark continues to grow
Plus, V7 launches mar tech consultancy and Shine Influencers opens shop in Montreal.
Up to the Minute: Conversion Digital makes three senior appointments
Plus, BLVD names director of operations and DentsuBos expands in Montreal.
Up to the Minute: M5 appoints new VPs
Plus, Tank's Montreal office continues to grow and The Clio Awards announces Canadian jurors for its 60th annual awards.
Up to the Minute: DDB unveils new visual identity
Plus, Mailchimp ends partnership with Shopify over data and privacy concerns, and Montreal's Adviso expands.
Up to the Minute: LP/AD gets a new partner
Plus, Chimera becomes PR AOR for K-Swiss and Prospectus expands creative with Neptune Blue acquisition.
Up to the Minute: Livewire expands to the U.S.
Plus, Radiance makes six hires and Creative Guild wins two new clients.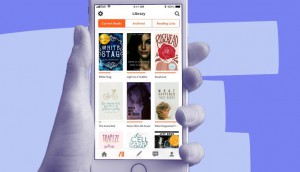 Wattpad rebrands to reflect inclusive approach
The writing platform is emphasizing the scope of its offering and speaking to its appeal among younger audiences.
Up to the Minute: Juniper Park\TBWA wins TSO work
Plus, National names managing partner in Ottawa and ToK gets assignment with Fondation Emergence.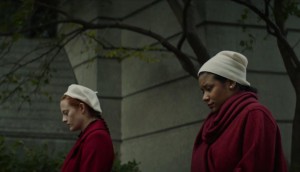 Canada Media Fund shows where your favourite shows are "Made"
A new campaign aims to promote homegrown film and TV to help the industry compete.
Up the Minute: DentsuBos adds creatives in Montreal
Plus, SickKids partners with The T1 Agency on experiential, and ASC PR announces several recent client wins.
Up to the Minute: Trampoline names CCO
Plus, Rouge Marketing expands to Europe and Elite Digital wins its first cannabis client.