Articles Tagged 'Alzheimer Society of Canada'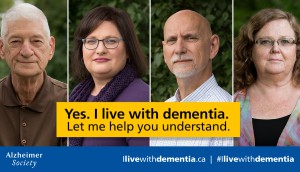 Alzheimer Society aims to show what it's like living with dementia
For Alzheimer Awareness Month, the charity continues to fight stigma using stories of people living with the disease.
Alzheimer Society picks Stephen Thomas
The agency is developing a new fundraising strategy that also aims to show the disease is not an inevitability.
AToMiC Awards: Removing the friction
These social campaigns broke barriers to action with devices and narrative techniques.