Articles Tagged 'Christine Ross'
How to engage consumers with at-home experiential
Proof Experience's Christine Ross explains how direct connection through branded experiences is still possible without events.
Christine Ross departs Spider Marketing
The agency's co-founder is taking on an SVP role at Free For All Marketing amid the Toronto shop's hiring spree.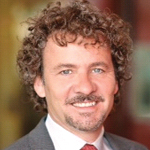 Shopper Innovation Awards judges
Learn more about the co-chairs and jurists behind the Shopper Innovation Awards.