Articles Tagged 'Heinz Ketchup'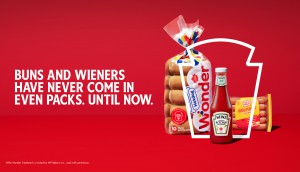 Heinz Ketchup celebrates the signing of the Hot Dog Pact
A new round of creative and co-marketing with Wonder aims to turn last year's support into action in stores.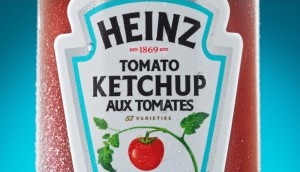 Heinz hopes consumers warm up to cold ketchup
The brand sends up beer ads and creates a colour-changing label as part of a big summer push behind the product.
Kraft Heinz, DoorDash and Spotify hit a home run
Rethink helped the brand team up with the digital apps to recreate the baseball stadium experience at home.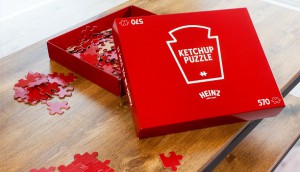 Heinz Ketchup creates a jigsaw puzzle for isolation
Linking the methodical single-colour puzzle to the slow pour of its glass bottle offers a way to maintain brand-building plans.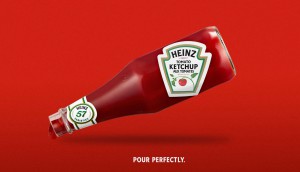 Heinz Ketchup goes crooked to set the record straight on how to pour
As Kraft Heinz prepares to invest in its core brands, it reworked its ketchup label to guide confounded consumers.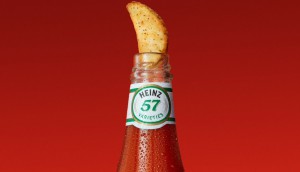 Heinz Ketchup asks diners to 'eat responsibly'
To kick off the important barbecue season, the brand pays homage to another bottle typically associated with summer.