Articles Tagged 'Jill Schnarr'
2021 Brand of the Year: Telus makes the future friendly
How the telco is putting its technological prowess to work solving critical human needs.
Innovation under the microscope
Strategy's CMO Council offers insight into where marketers are applying agility and ingenuity to their content and innovation strategies.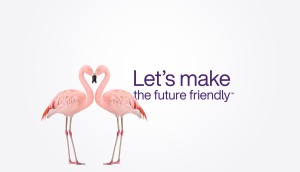 Telus makes a social promise about the future
A new platform aims to better reflect the company's investments outside of telecommunications and purpose-driven work.
Long live Telus and its critters
How standing by its brand for two decades paid off in ROI and built a future-friendly foundation for the company's evolution.
First on the scene
Gone are the days when an oversized cheque and a handshake were all brands had to offer in the wake of a community crisis. Brands like Canadian Tire and Telus are learning how to dig deep, mobilize quickly and get to know their communities.