Articles Tagged 'Mark Tutssel'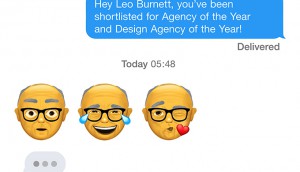 Design AOY Gold: Leo Burnett's evolution by design
Utility takes the shop's designs to the next level.
Up to the Minute: Tag grows by 13
Plus: DS+P wins at One Show Auto, Publicis names new global boards and more news you might have missed.
Chasing the eight ball
We're talking about an award here. Take a peek into Leo Burnett's competitive quality-control process, where a billiard ball is the prize.