Articles Tagged 'Mucho Burrito'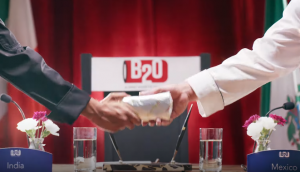 Mucho Burrito wants its new mashup to make headlines
A campaign promoting the QSR's "tandoorito" takes the form of news hits from an international summit on burrito diplomacy.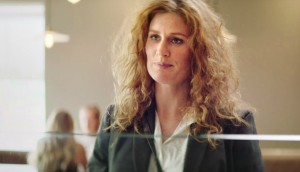 Mucho Burrito freshens up its marketing
A shift to moms and families begets a new campaign from Giants & Gentlemen.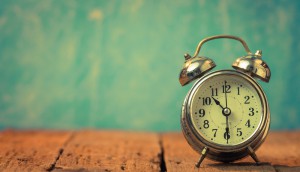 Up to the Minute: Rethink picks up Woodbine
Plus, QSR brands pick new shops, Veritas adds to its team and more news you may have missed.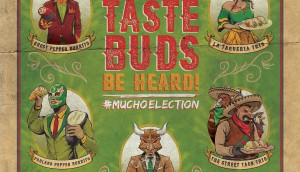 Check it out: Mucho Burrito gets election fever
The QSR lets fans fight dirty to determine which limited-time product returns.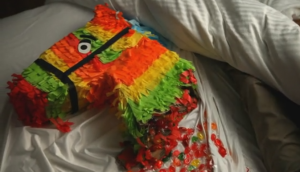 Mucho Burrito makes an offer diners can't refuse
A horse's head, bloody candy and a screaming Mexican. Now that's how a brand makes its TV debut.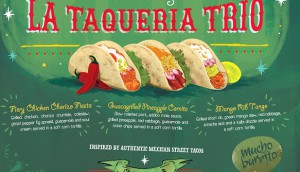 Mucho Burrito does a taco tango
The brand has launched a radio and mobile campaign to promote its limited-time offering of three new tacos.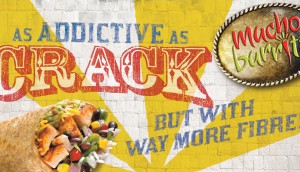 Mucho Burrito bows spicy ad
The QSR's first Canadian ad campaign doesn't shy away from controversy.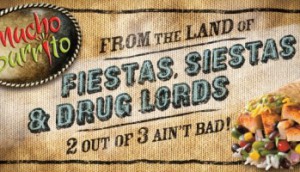 Mucho Burrito launches first ad effort
The Doug & Serge-developed campaign includes billboards with controversial taglines to compete with big QSR spenders.