Articles Tagged 'Outdoor'
Cannes 2019: The Great White North lands in Outdoor
Canada has five more shots at Cannes Lion glory, as Rethink, Leo Burnett, Grey and John St. move into the final jury round.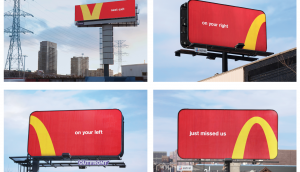 Cannes 2018: And the Outdoor Grand Prix goes to…
Cossette and McDonald's simple solution to crummy navigational signage just bagged the big one for Canada.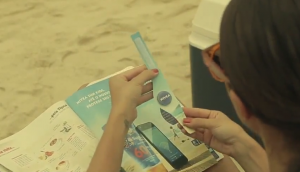 Still no Lions for Canada
Our country comes up empty once again in the Mobile, Media and Outdoor categories, while agencies from Brazil, Peru and Australia take the top prizes.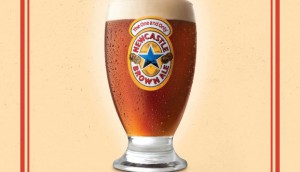 Eighteen more shortlist mentions for Canada
The Cannes shortlists for Outdoor, Media, Mobile and Press are out, with zero mention of Canadian work in the latter category.