Articles Tagged 'Rooster Post'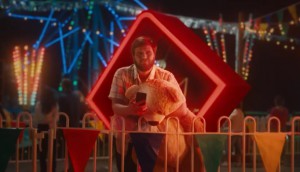 CIBC eases its way into summer
The bank wants being smart with money to be effortless so clients don't have to stress while making the most of the season.
Up to the Minute: Frank Palmer establishes creative scholarship
Plus, BonLook announces a new comms AOR and Ketchum adds two VPs.
Up to the Minute: Denise Rossetto named NABS chair
Plus, Raptors draw record NBA viewership and BPR will lead public relations ahead of Eataly Toronto opening.
Up to the Minute: Tam-Tam\TBWA makes three hires
Plus, CloudRaker rebrands with new retail focus and Vibrant adds directors in Montreal and Toronto.
Up to the Minute: MSLGroup adds Quebec leadership
Plus: Wins for Bob's Your Uncle and Rock-It, and more news you may have missed.