Articles Tagged 'Taco Bell Canada'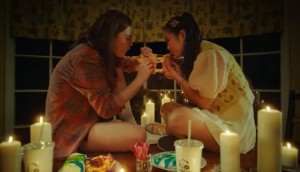 Taco Bell looks for the beauty in being messy
The QSR's first big Canadian brand campaign puts personality over product, celebrating pride in being shamelessly over-the-top.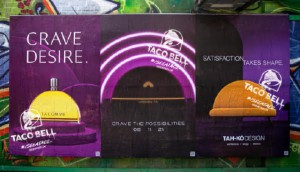 Taco Bell goes sublimnal to draw out peoples' cravings
The QSR used imagery for fake brands to plant a craving for its namesake product in the minds of Canadians.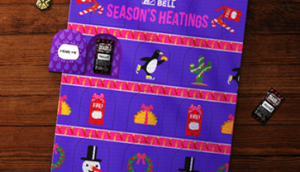 Taco Bell creates a spicy advent calendar
The QSR makes it easier for consumers to enjoy everything from hot sauce to favourite meals at home.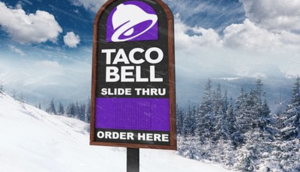 Taco Bell builds a "slide-thru" window
The QSR is promoting the return of an "audacious" product by letting customers order as they slide down a hill.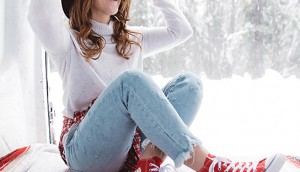 How to tailor your strategy to Gen Z
Experts weigh in on how to target this growing group in 2019 and beyond.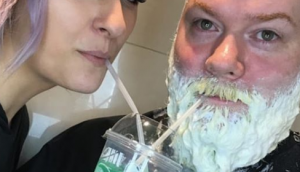 Taco Bell bets you're 'dyeing' to try Baja Blast
The QSR teams up with influencers for a hair-raising campaign to launch the Mountain Dew flavour in Canadian locations.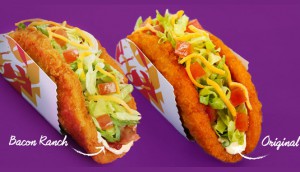 Taco Bell sends fans to Texas
The QSR is promoting its latest Naked Chicken Chalupa creation by giving away a trip to a ranch.
Taco Bell's over-the-top approach to chicken
To promote its Naked Chicken Chips, the QSR launched an "extra" online menu offering twelve extravagent experiences.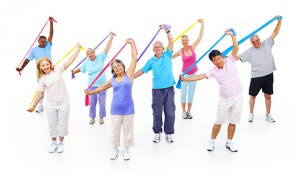 PRAOY Gold: Edelman's trust in the process
A "communications marketing" approach and boosting internal talent has put the agency on the podium.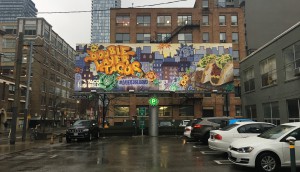 Taco Bell gets artistic
The QSR collaborated with four different artists on its first Canadian out-of-home campaign.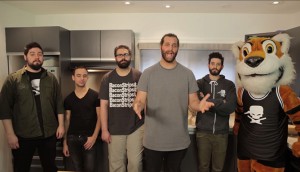 Brands of the Year: Epic Meal Time is no longer the little guy
How Harley Morenstein and crew have grown to be Canadian leaders in the YouTube space.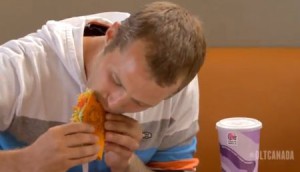 Taco Bell Canada makes fans eat their words
The Yum! Brands QSR is bringing its Doritos Locos Tacos north of the border with its biggest launch of 2013.