Articles Tagged 'telus'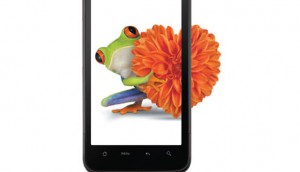 Telus gives where it lives
The telco's "TV for Good" and "Phones for Good" campaigns trigger a $100 donation to a local community cause for every new customer.
First on the scene
Gone are the days when an oversized cheque and a handshake were all brands had to offer in the wake of a community crisis. Brands like Canadian Tire and Telus are learning how to dig deep, mobilize quickly and get to know their communities.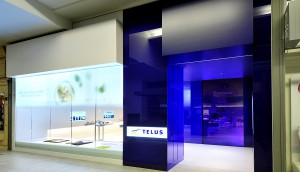 Stops, starts and changes: Telus gets touchy at Laval store
In this edition of our monthly column, we round up some stops from Zellers and Whole Foods, a start from Club Monaco and some changes from Telus and Target.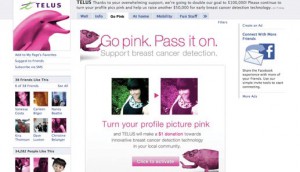 CASSIES Bronze: Telus goes pink
A Facebook campaign by Taxi Toronto raises money for breast cancer while building sales.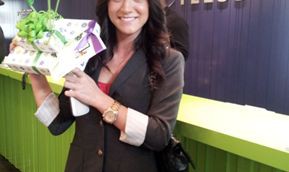 Telus makes a merry connection
The mobile co has launched a contest connecting Facebook fans with in-store customers and gifting them with prize packs.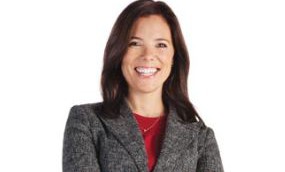 Telus wins hearts with critters & causes
Anne-Marie LaBerge is making the future friendly by putting people first.
AOY Bronze: Taxi revs its engine
The agency drives into third place with its work for brands such as Canadian Tire, Burger King and Telus.
MAOY Silver: Media Experts stays ahead of the curve
The agency flies into second place, with a Silver for its work with brands like WestJet, Telus and Mini.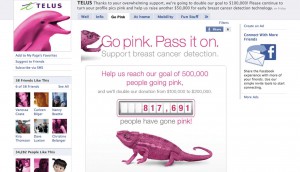 DAOY Honourable Mention: Taxi's big digital fares
Taxi rounds out the top five in Digital Agency of the Year with work for Telus, Canadian Tire and Microsoft.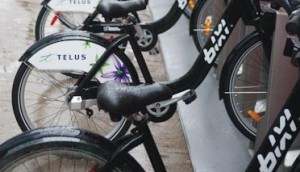 When Telus met Bixi
Although the telco became a sponsor for the bike-share program this year, a connection was formed back in 2009.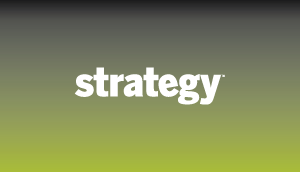 Telus gets smart about smartphones
Telus gets smart about smartphones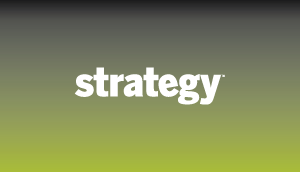 Pigs Behaving Badly
TELUS Mobility – Pigs Behaving Badly, TAXI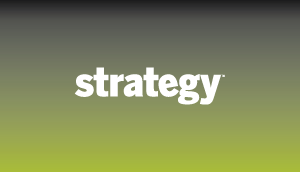 Surprise
TELUS Mobility – Surprise, TAXI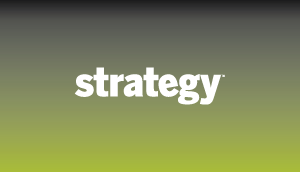 Bored
Telus – Bored, by Taxi Advertising & Design