Articles Tagged 'Wavemaker'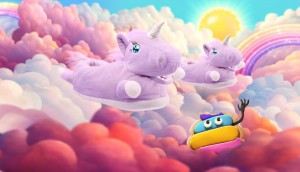 Giant Tiger turns on the charm for the holidays
To stand out from a "sea of twinkly lights," the discount retailer is putting its unique gifts in surreal situations.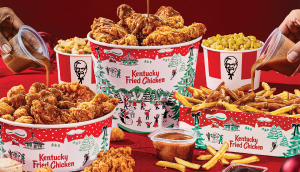 KFC goes all in on gravy
The QSR has tapped hip hop star Yung Gravy as part of a festive celebration for its signature sauce.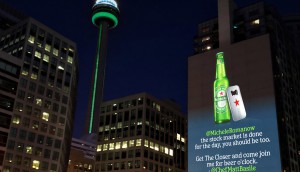 Heineken cracks open a cold truth about overwork
A bottle opener that shuts down work-related applications aims to encourage workers to take time for themselves.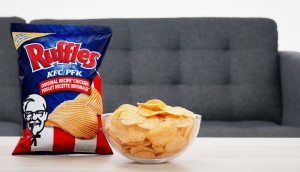 Ruffles and KFC aim for hype with limited-time pairing
The two legacy brands are looking to surprise consumers with a snack team up.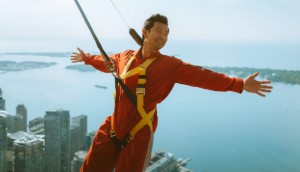 Simu Liu marvels at what there is to do in Toronto
Destination Toronto's first effort targeting U.S. visitors since the pandemic enlists well-known "insiders" to show what it has to offer.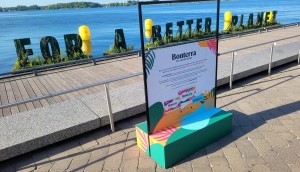 Bonterra is letting a green message stand on its own
Kruger's newest brand creates an art installation that doubles as a habitat for local pollinators.
GoDaddy tries to 'do' right by entrepreneurs
The company's new campaign puts the focus on how it has tools (beyond just web hosting) that can help any type of business.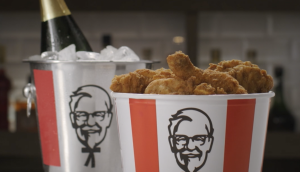 KFC toasts pairing fried chicken with champagne
The QSR is tapping growing cultural awareness of the combo, touting it as a new sensorial experience for its chicken.
Silk's out of home becomes a home for bees
Expanding on a test Danone conducted last year, billboards that double as hives aim to boost a sustainability message that's important to plant-based customers.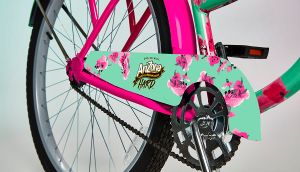 Arizona Hard is driving trial with bikes and seeding kits
After last year's success, the Molson Coors brand is employing more tactics to generate interest in a new flavour.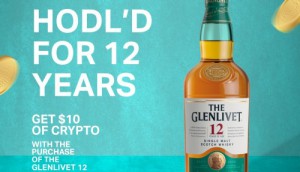 Why a single malt scotch is cashing in on crypto
From Shopper Marketing Report: The Glenlivet is giving away cryptocurrency to evolve its popularity with finance types.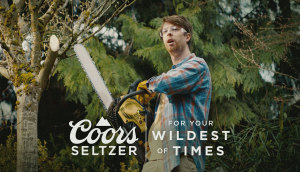 Coors Seltzer is helping older millennials keep things 'wild'
The brand sees people aged 30 to 35 as a mostly-untapped audience, but one its data shows has been loyal to the beverage it's selling.
Molson Ultra is making a big effort for active 'weekend warriors'
The first campaign since a 2019 relaunch casts the beer as something to enjoy after any activity people choose to do.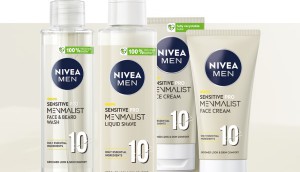 Razorfish named digital AOR for Beiersdorf Canada
The recently relaunched agency takes on duties for a roster that includes Nivea and Coppertone.