Andrew Barrett
VP marketing, Samsung Canada
Barrett held the position of VP global marketing sponsorship for LG Electronics in Seoul, South Korea where he led one of the world's largest Formula 1 sponsorship programs. He joined Samsung in 2011 upon returning to Canada. He was a strategy Marketer of the Year in 2007 for LG's participation in Toronto's L'Oréal Fashion Week and lead the "I AM Canadian" campaign for Molson from 2000 to 2002.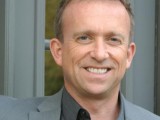 Paul Flinton
VP marketing, Sobeys
Flinton has held the position of Sobeys' VP marketing for four years and is responsible for leading brand strategy, as well as creative and communication development. Prior to Sobeys, he led brand development for All-Clad, Emeril Lagasse, Thomas Keller and Krups while in the U.S.; T-Fal, Jamie Oliver and Rowenta in Canada; as well as T-Fal and Black & Decker in the U.K.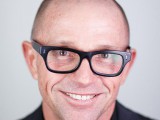 David Gibb
EVP managing director, JWT
Gibb's career in advertising spans more than 20 years, with the majority of it spent at JWT. In addition to his management responsibilities, he provides senior leadership to many of the agency's most notable clients, including the University of Toronto, Johnson & Johnson, Nestlé, Maple Leaf Foods, ParticipAction, Bayer, Cadbury, Diageo, Shell, Highliner and the Canadian Breast Cancer Foundation. He also serves on the board of directors for the ICA and chaired the CASSIES this year.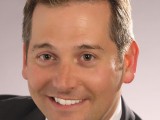 Craig Landry
VP marketing, Air Canada
Landry is responsible for all programs related to marketing communications and advertising, sponsorships, product design, brand management, new product development, loyalty programs, partnerships and business development, CRM and marketing analytics. After joining the company in 1994, where he held a variety of positions primarily in marketing, he moved to Aeroplan in 2003 where he was SVP, commercial before landing back at Air Canada.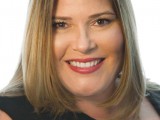 Shannon Murphy
Marketing manager, consumer brand and product, Visa
Murphy began her career in retail marketing with Shoppers Drug Mart, managing the flyer program and in-store promotions for its Home Health Care stores. She joined Visa five years ago managing brand and campaign marketing for the commercial portfolio, before moving into her current role where she has worked on affluent and core credit categories, mobile initiatives and the launch of Visa Debit into the Canadian marketplace. She also leads strategic campaign and media development for Visa PayWave, working with merchants such as Petro Canada, Cineplex, Rexall, Tim Hortons and McDonald's.
Stephanie Nerlich

President & CEO, Grey Canada
Nerlich has 20 years of experience in the communications industry, stewarding initiatives for brands such as Audi, Johnson & Johnson, Unilever, Pepsi, Frito Lay, Mars, Wrigley, GSK and Diageo. Her work has garnered a wide range of awards, including a CASSIES Grand Prix, Cannes Lions, One Show Pencils and Bessies Golds. In addition to Grey, her career has spanned several agencies including JWT, Ammirati Puris Lintas, BBDO and Lowe Roche, where she served as president.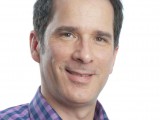 Phil Otto
CEO & senior brand strategist, Revolve
Otto oversees more than 40 staff members at Halifax-based Revolve. Named to Atlantic Canada's Top 50 CEO Hall of Fame, Otto is a passionate supporter of entrepreneurism, local business and the community. He serves on the board of directors of the IWK Health Centre, Timbrkids Charitable Foundation, Mental Health Foundation of Nova Scotia and Strongest Families.
Rob Sweetman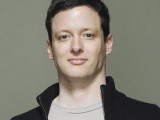 Executive creative director, Dare
Sweetman helped Dare open in Vancouver, after it started as a digital agency in the U.K. Over the past decade, he has worked with clients including McDonald's, Tourism British Columbia, B.C. Cancer Agency and the Gap. He's been ranked the top art director in Canada three times on strategy's Creative Report Card and has judged several award shows including the 2010 Cannes Lions. His work has been featured on TBS Funniest Commercials, The Maury Show and Ellen.
Joel Yashinsky
CMO & SVP, marketing and consumer business insights, McDonald's Canada
Yashinsky began his career with McDonald's as a regional marketing supervisor in Greenville, South Carolina. Over his 14 years with the company, he has held various marketing roles and last served as the east division marketing officer for the U.S. business prior to joining McDonald's Canada in 2010. This year, Yashinsky led "Our Food. Your Questions." – an innovative program that engaged consumers in a transparent campaign about McDonald's, which received numerous accolades for its success in the digital and social networking landscape.