AOY: Jury
Meet the Agency of the Year judges.
Agency of the Year jury: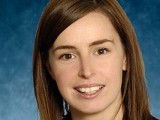 Renee Bourgon, Director, marketing and brand, Minto
Bourgon has spent the last 15 years leading brand, marketing and communications for both private and public sectors. She previously worked for the Alberta and federal governments, heading projects including the G8 Summit and the BSE crisis response. She has spent several years in the real estate industry, working for Colliers International, Royal LePage and now Minto.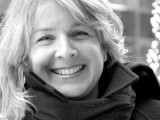 Ann Bouthillier, President and CEO, Palm + Havas
Bouthillier has spent the past 15 years at Palm + Havas where she has helped lead the growth of brands such as Volkswagen, Budweiser and Loblaws. She sits on the
Sainte-Justine Foundation's board of directors, where she leads the communications committee. She is also chairman of the AAPQ (Association of Quebec Advertising Agencies).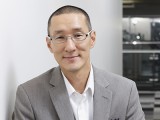 Brent Choi, Chief creative and integration officer, JWT
During his two-decade career, Choi has worked on BMW, P&G, Tim Hortons and Toyota at JWT, Cundari, Saatchi & Saatchi and Lowe Roche. Over the past few years, he received two Cannes Gold Lions, multiple Clios and a Fast Company Innovation Award. His work has also been featured in Mashable, Wired, Forbes, CNN and the Globe and Mail.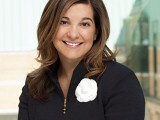 Mary de Paoli, EVP and CMO, Sun Life Financial
De Paoli is responsible for Sun Life Financial's global brand, digital, marketing, philanthropy and public and corporate affairs. She joined the company in 1999 and has a background in marketing, customer and corporate activities and in leading pension and retirement services business lines. She was named strategy's Marketer of the Year in 2012.

Philippe Garneau, President, GWP Brand Engineering
Garneau began his career as a copywriter in the early '80s and honed his skills at creative shops like DDB Needham and
Chiat\Day, where he worked on brand campaigns for Volkswagen, Canadian Airlines and Microsoft. He launched his agency in 1997 and has since helped to engineer brands such as ING Direct, Expedia.ca, Intact Insurance and Grocerygateway.com.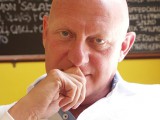 Alan Gee, Partner and chairman, Blammo Worldwide
Gee's career spans over 30 years of creating advertising for clients in Canada, the U.K., the U.S. and the Caribbean. He began his career as an art director and over the last two decades his agency has won global accolades at shows including the Cannes Lions, Clios, One Show and D&AD. Gee is also a member of the ADCC in Canada and sits on the Globe and Mail's Cannes Lions advertising board.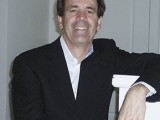 Stephen Graham, CMO, Maple Leaf Foods
Graham is responsible for providing senior executive leadership for all marketing, product development and consumer growth initiatives across Maple Leaf Foods' businesses. Graham began his career 25 years ago at Procter & Gamble and has overseen marketing and business growth for a number of leading companies including Coca-Cola, AT&T, CIBC and Rogers Communications.

Anne-Marie LaBerge, VP, brand and marketing communications, Telus
LaBerge lives in Montreal, works in Toronto and supports a team across the country. She has worked at Telus since 2000, and is currently responsible for overseeing the alignment of the brand and its marketing communications. LaBerge also serves on the board for the Association of Canadian Advertisers as well as the Telus Montreal Community Board of which she is a founding member.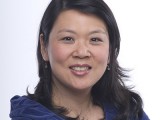 Alison Leung, Director of marketing, Unilever Canada
Leung has worked at Unilever for the past 15 years, where she leads marketing initiatives for Becel, Hellmann's, Knorr and Lipton. She previously worked at Loblaw, where she was a category manager for health & beauty. Leung has an Honours Bachelor's degree in Business Administration from the University of Western Ontario and an MBA from York University.

Sean Moffitt, Managing director, Wikibrands
Moffitt has spent more than two decades working as an executive-level marketer, agency leader and consultant. He is the author of the award-winning book Wikibrands: Reinventing Your Company in a Customer-Driven Marketplace and is currently a consultant for startups, Fortune 500 companies and executive teams. Moffitt sits on a number of advisory boards and keynotes various web, marketing and innovation conferences.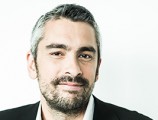 Gaëtan Namouric, CD, partner, Bleublancrouge
Namouric's career began in media in France, and he later moved to copywriting in Montreal, where he currently works at Bleublancrouge. He also contributes creatively through partnerships with DDB Montreal and Apple. His work has been repeatedly recognized at top international festivals such as Cannes, One Show, Clio, D&AD and LIA.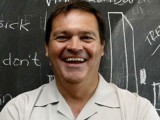 Bob Shropshire, Partner, Heroes & Villains Advertising
Before co-founding his agency in 2012, Shropshire was president and CEO of DentsuBos (formerly Dentsu) in Canada and Australia. He is a multiple CASSIES award winner and has a background in agency management, client services and media. Shropshire also spent several years on the ICA's board of directors.

Uwe Stueckmann, SVP, marketing, Loblaw Companies Limited

Stueckmann oversees multiple Loblaw Companies brands, including Loblaws, Provigo, Maxi, No Frills and Real Canadian Superstore, as well as packaged goods brand President's Choice. Prior to joining Loblaw in 2009, he worked in senior marketing roles for a collection of blue-chip companies including Lowe's, Shoppers Drug Mart, Petro-Canada and BMW.