DAOY: Jury
The industry experts who made the selections for Digital Agency of the Year.
Digital Agency of the Year jury: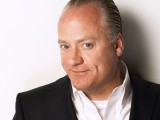 Ted Boyd, CEO, One Advertising
Boyd has 26 years of marketing and sales experience, including 16 years in digital marketing. Previously, he was CEO at digital agency 58Ninety and prior to that, CEO of internet radio broadcaster Iceberg Media.com. Boyd served as the founding president of IAB Canada and as a director of the Children's Aid Foundation and the National Advertising Benevolent Society (NABS).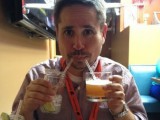 Trevor Carr, President, CEO, Noise Digital
Carr founded his Vancouver agency in 1998 at the start of the digital revolution. Presently, he runs the strategy and media departments in addition to his executive role as president and CEO. Carr has 17 years of digital strategy and planning experience working with clients such as Toyota, Johnson & Johnson, Unilever, Adidas, PlayStation and Nokia.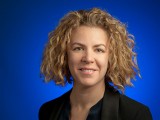 Sophie Chesters, Country marketing manager, Google Canada
Chesters leads the consumer and B2B marketing programs for Google in Canada. She's spent five years with the company, most recently leading marketing for Google Analytics, and previously helped launch and manage brand portfolios at Ziff-Davis and VNU Business Media.

Nicolas Gaudreau, CMO, Yellow Pages Group
Gaudreau has over 25 years of experience working in CMO, VP marketing and VP digital roles for major companies including Yellow Pages and Bell Canada. His strong background in digital marketing and media has helped him transition Yellow Pages into the digital space. He is also a lecturer at Université de Sherbrooke and sits on the board of directors at RJCCQ.
Kobi Gulersen, Director of digital marketing, MasterCard Canada
Having joined MasterCard in 2011, Gulersen has helped drive the company's B2C and B2B digital strategy and execution, including mobile and e-commerce marketing, web marketing, social media and SEO. Prior to MasterCard, Gulersen developed communications programs for Nestle USA, Hewlett Packard, Glenfiddich and Gibson's at MacLaren McCann.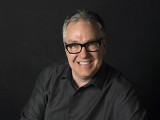 Robin Heisey, CCO, Draftfcb Canada
Heisey joined Draftfcb in 2000 and was appointed chief creative officer in 2006. He has worked in a wide range of categories for clients such as Sun Life, OLG, Fairmont Hotels, TD Bank and Coca-Cola. He has served on juries at Cannes, the LIAs, the Effies and the CMAs, and currently serves on the board of the Canadian Marketing Association.
Deirdre Horgan, EVP, CMO, Indigo Books & Music
Horgan is responsible for leading overall strategic planning as well as brand strategy and marketing communication development for Indigo, Chapters and Coles. She has created and launched several programs including the Indigo.ca digital business, the Irewards and Plum Rewards loyalty programs and the Indigo Love of Reading Foundation.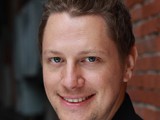 Frédérick Ranger, Director of communications and interactive media, Tourisme Montréal
Ranger oversees all advertising, mobile and social media activities for Tourisme Montréal. With over 12 years of experience in marketing communications, Ranger has worked for companies such as CBC/Radio-Canada, The Montréal International Jazz Festival and Telus, where he led the brands' national strategy and digital teams.

Kirstine Stewart, Managing director, Twitter Canada
Stewart is responsible for Canadian operations at Twitter, including its advertising business and partnerships. Before making the move to the social media company earlier this year, she was the executive VP of CBC's English services and CBC/Radio-Canada. Playback magazine named her Person of the Year in 2011.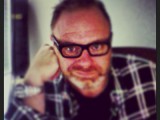 Mike Kasprow, Founder, VP and ECD, Trapeze
Kasprow launched his Toronto digital agency nearly 15 years ago in 1999, and is currently working with brands Shaw, Kraft and Shoppers Drug Mart, among others. He was previously a judge for the Cannes Young Lions and currently sits on the Women's College Hospital NeWCHapter Committee Initiative and on college advisory boards to help steer design students toward careers in digital media.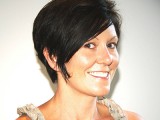 Annette Warring, President, Aegis Media Canada

Since arriving at Aegis Media in 2007, Warring has helped the agency win client accounts including Disney, P&G, Target, Sears and Shoppers Drug Mart and today she oversees agency divisions Carat, Vizeum, Isobar, iProspect, Aegis Media Deep Blue and Velocity. She has more than 25 years of experience in the communications industry in areas including media strategy, digital, client development and business intelligence.