MAOY: Jury
Meet the industry vets who judged Media Agency of the Year.
Media Agency of the Year jury: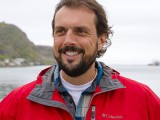 Jef Combdon, Media director, Target Marketing and Communications
Combdon currently heads up the media team at Target in St. John's, NL. With 20 years' experience in the Canadian ad industry, he honed his strategic approach to media at various Toronto agencies where he worked with clients such as Molson Coors Canada, Cara Foods, Telus, Kraft, KFC and Colgate.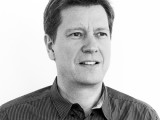 John Hall, SVP, director of media innovation, MacLaren McCann Vancouver
Hall joined the MacLaren team in the spring of 2013. He was previously managing partner at Dare Digital and prior to that, general manager of Cossette Vancouver. Hall has worked in industries across the board, including automotive, financial, communications, food and beverage, as well as tourism.

Robin Hassan, SVP, digital strategy, MediaCom Canada
Prior to moving agency side, Hassan led content creation, community, product development, e-commerce and marketing strategy initiatives for Alliance Atlantis, HP, Toyota and Yahoo!. She is also founding chair of IAB Canada's Social Media Committee and an active member of IAB Emerging and comScore research advisory councils.

Anthony Hello, Business lead, Bensimon Byrne
Hello leads the Scotiabank account at Bensimon Byrne. He previously led the "Beyond Advertising" specialist content marketing division at MediaCom Canada. He has also held roles at agencies The Hive and Echo Advertising. His areas of expertise span branded content, social media, experiential and influencer marketing.

Robert Jenkyn, Head of creative solutions, Microsoft
Jenkyn has more than 22 years of experience in media planning, buying, selling and research. For more than a decade, he has been focused on the digital media space, and as the head of creative solutions Jenkyn leads a team to find ways for advertisers to use Windows 8, Outlook.com, MSN, Xbox and Skype.

David Klein, VP marketing and innovation, Aeroplan
Klein is responsible for spearheading Aeroplan's overall strategy, direction and growth of its marketing initiatives and portfolio of member products and services. He has more than 20 years of DM and communications experience and prior to joining Aeroplan in 2006, Klein worked at agencies FCB Direct and Wunderman.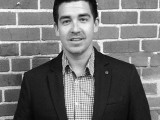 Grant le Riche, Managing director, TubeMogul Canada
After launching the Say Media Toronto office in 2008, le Riche left in 2012 to join video platform TubeMogul as managing director. Over the past year, he has launched products for the Canadian marketing community including the first open-source Viewability tool for digital video. Le Riche is also a co-chair for AdClub Toronto's Internet Day and multiple IAB Committees.

Jeff O'Neill, VP sales and marketing, High Liner Foods
Over the last 19 years, O'Neill has held multiple marketing and sales positions in the CPG category. He began his career with Quaker Oats and PepsiCo and later helped to develop the McCain brand. Today, he is helping to build the High Liner brand in Canada and is a board member for the Canadian Foundation for Dietetic Research.
Amanda Ploughman, VP marketing, Shaw Media

Before moving to Shaw Media in September of this year, Ploughman was CMO at specialty broadcaster Pelmorex Media, which operates The Weather Network and French-language MétéoMédia. Prior to that, she held the position of president and CEO at MediaCom Canada. She is also currently an advisory board member for REC Media.