State of the marketing nation
Branded content and earned media are on the rise, while Facebook saw a decrease in brand participation, strategy's annual survey finds.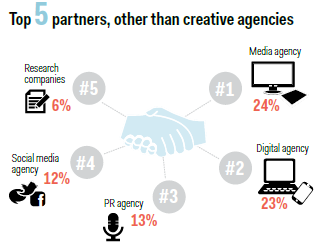 By Emily Wexler and Jennifer Horn

Every year, strategy takes the pulse of the marketing community to get feedback on everything from job satisfaction to agency relations to budget allocation. This year we learned that branded content and Instagram are hot, while job hunting and commuting are not. This infographic, by designer Sandra Tavares, breaks down what is on the radar of marketers this year.

Click here for a PDF of the survey.