Infographic: Who is today's man?
Work and financial stress worry some, but most just want to spend time with their kids.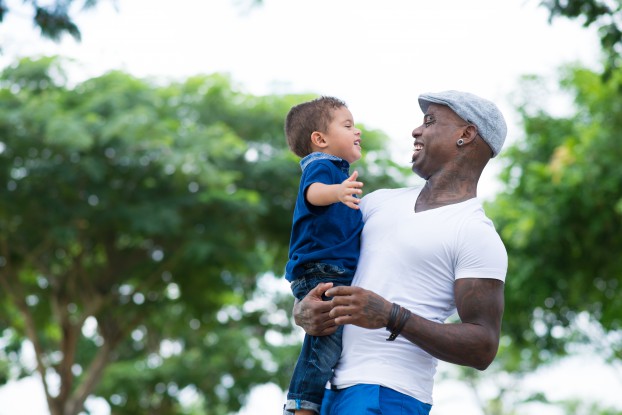 Savvy marketers should know the days of talking to dads and men as if they're all bumbling fools is passé and that it's time to let go of old-school stereotypes. (Check out this campaign from non-profit White Ribbon and the Toronto Argos that challenges the "man up" mentality as a way to address gender-based violence.)
Based on research from Microsoft and Omnicom's Modern Man study, two infographics honing in on men at work and at home suggest issues around work and money can be stressful for today's man, while a work/life balance is important. Gfk Research surveyed 2,300 men and women aged 16-65 across Canada for the Modern Man study. Research was obtained online and through video interviews with men.
At work, one in three men under the age of 50 feel burnt out and 40% of all guys say their employer should treat them better. Meanwhile, one in three think their education might not be up to par and one quarter worry about losing their jobs. For some, the worry extends to their finances, with just over half concerned about saving for retirement and 42% worrying about their debt.
On the home front, the average dad is 40 years old, with two kids and a household income of $88,000, according the to the study. Nearly nine out of 10 are in a serious relationship, with 25% saying they take on the majority of responsibilities when it comes to raising the young 'uns.
Most dads (70%) say they want more time with their children, and about 40% report being constantly worried about them. When it comes to tech, half of dads think accessing content or media they disapprove of is too easy for kids today, while smartphones and tablets are great educational tools according to nearly half of Gen Z and Gen Y dads.
Check out the infographics on the Modern Man at work here and at home here, or click the images below to enlarge them.
The Modern Man: Today's Dad

The Modern Man: Men at work