Meet the first round of 2018 Marketing Awards jurors
The industry experts that will spotlight creative excellence on the Main, Design and Multicultural juries.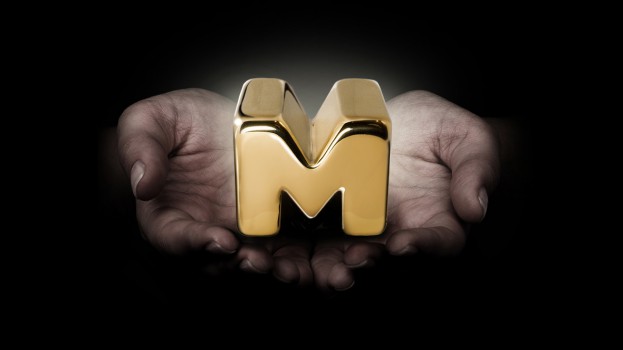 The industry experts set to take seats at the Main, Design and Multicultural jury tables for the 2018 Marketing Awards have been revealed.
Now in its 96th year, the Marketing Awards recognize creative excellence in advertising and branding, with the selected jurors reflecting the breadth of creative leadership across the industry. Stay tuned for next week's reveal of the online Main and Craft juries.
Teaming up as co-chairs of the Main jury are Mia Pearson, CEO of MSL Group Canada and co-founder of North Strategic and Notch Video, and Lance Martin, ECD and partner of Union. Claude Auchu, partner, executive chairman and head of design at Lg2, and Claire Dawson, co-founder and CD at Underline Studio, will head the Design jury. The Multicultural jury will be co-chaired by Timothy Yip, managing director of Maple Diversity Communications, and Salima Jivraj, account director of Nourish Food Marketing, founder of Halal Food Festival Toronto and founder and editor-in-chief of the Halal Foodie website.
These are the creative leaders joining the six co-chairs:
Main Jury
Brian Sheppard, EVP, ECD, Saatchi & Saatchi
Ron Smrczek, ECD, The&Partnership
Etienne Bessette, head of creative, FBC Canada
Alexis Bronstorph, CD, Sid Lee
Greg Bolton, CD, Jam3
Steph Mackie, owner,Mackie Biernacki
Leia Rogers, managing partner, CD, Rethink
Dhaval Bhatt, CD, No Fixed Address
Denise Rossetto, CCO, BBDO
Peter Ignazi, CCO, Cossette
Marketa Krivy, ECD, Tribal Worldwide
Karen Howe, president, CD, The Township
Design Jury
Mike Kelar, co-founder, creative, Jacknife Design
Stussy Tschudin, president at RGD, principal and design director at Forge Media + Design
Dominic Ayre, CD, Hambly & Woolley
Glenda Rissman, principal, q30 design
Catherine D'Amours, art director and graphic designer, Nouvelle Administration
Allison Chambers, AD, designer, Will Creative
Mooren Bofill, executive director of design, John St.
Lisa Nakamura, CD design, Cossette
Multicultural Jury
George Kan, partner, CD, Captus Advertising
Sachi Mukerji, CEO, CD, Monsoon Communications
Meghna Srinivas, director of client service, multicultural lead, McCann
Bobby Sahni, partner, co-founder, Ethnicity Multicultural Marketing + Advertising
Elsa Lai, CD, Koo Multicultural/Consultant and President Bluesky Creative Communications
Ian Koo, CD, Balmoral Multicultural Marketing
Jensen Tsoi, partner, CD, Dyversity Communications
Kate Zhao, copywriter, content producer, Hamazaki Wong Marketing Group
New to the 2018 Marketing Awards is the addition of a Craft category as a way to recognize the technical aspects of creative work. The nine Craft subcategories are: animation, editing, sound design, direction, special effects, art direction, copywriting, cinematography and photography. Other categories included in the awards show include film, direct and branded content among others.
Members of the Craft jury, as well as the online jury, will be announced next week.
Agencies, marketers and publishers have until Feb. 2 to submit their creative work. Judging will take place throughout February and March. More information can be found on the Marketing Awards website. For a list of the 2017 winners, see here.