Shortlist announced for the 2021 Strategy Awards
This year's winners will be revealed on Oct. 5 during the virtual Marketing Evolution: C-Suite Summit.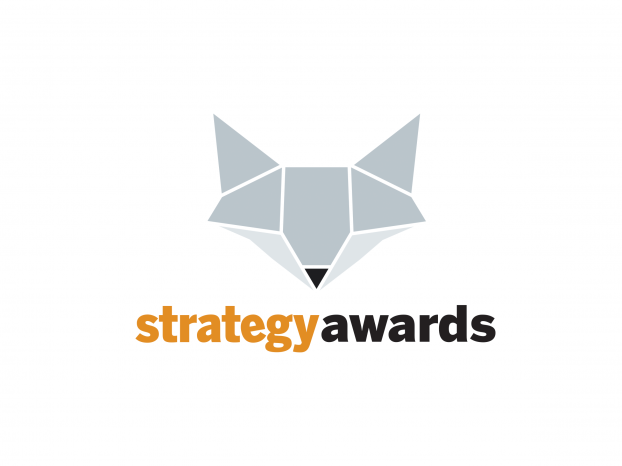 By Lindsay Beaudoin

The time has arrived for the finalists of this year's Strategy Awards, the very best strategic planning in advertising and marketing, to be revealed.
"As Canadians are known to be savvy marketers, my expectations were high and this year's entrants did not disappoint. Given the double cohort, competition was exceptionally tough," said Strategy Awards co-chair Valya Kruk, who is also the CSO at Tank. "The strategies that stood out built on a key insight that shifted perceptions, resonated culturally, and ultimately drove business results and brand growth."
Kruk and fellow co-chair Sabrina Babooram, head of strategy at Media One Creative, were joined by a jury of 11 experts in Zoom rooms over the span of three days to award the top performers from this year's submissions, narrowing it down to 60 campaigns on the shortlist.
The Strategy Awards were designed in association with the Account Planning Group of Canada to recognize the insights and strategy behind campaign work. This year, the awards show introduced two new categories: B2B Strategies, reaching and influencing customers within the B2B space; and Branding Within Boundaries, positioning brands to stand out in a regulated category.
For a peek inside the judging process, the virtual Marketing Evolution: C-Suite Summit, taking place from Oct. 4 to Oct. 6, will be hosting a free "Inside the Jury Room" session. For more information on the summit and to register for the event, please visit the Marketing Evolution: C-Suite Summit website.
These campaigns are placed in alphabetical order and are by no means arranged by top performers:
| | | |
| --- | --- | --- |
| Entry Name | Client | Agency / Company |
| #Oldfluencers | MCE | Cossette |
| A Billboard A Minute | Metrolinx (GO Transit) | BBDO Canada |
| Act Too | Me Too | FCB |
| ADCC All-Nighter Webathon | Advertising & Design Club of Canada | Zulu Alpha Kilo |
| Again | Tangerine | john st. |
| Art & Science | The Flowr Corporation | Zerotrillion |
| Big In Japan | SingleCut Beersmiths | Zulu Alpha Kilo |
| Budweiser Battle of the Grill | AB InBev/Budweiser | Anomaly |
| Cal for Cal | Michelob Ultra | FCB |
| Cards For All | London Drugs | Rethink |
| Catch the Scam | HomeEquity Bank | Zulu Alpha Kilo |
| Courage is Beautiful | Unilever (Dove) | Ogilvy Canada |
| Dodge the Bullet | Coalition for Gun Control | Zulu Alpha Kilo |
| Donate Your Things, Give Somone a Job | Goodwill/Renaissance | Forsman & Bodenfors |
| Draw Ketchup | Kraft Heinz | Rethink |
| EFC Lunar New Year 2020 | Egg Farmers of Canada | Koo Multicultural (Division of Cossette) |
| Exhibit Zero | General Motors | Momentum Worldwide |
| Feeding Imagination | Campbell Canada | Zulu Alpha Kilo |
| Financial Fairness | BMO | FCB |
| Flight Light | WestJet | Rethink |
| Friends Wanted | McDonald's Canada | Cossette |
| Greatest Outback Of All Time (G.O.O.A.T.) | Subaru Canada | Zulu Alpha Kilo |
| Halloween | YWCA | FCB |
| Heinz Ketchup Puzzle | Kraft Heinz Canada | Rethink |
| Hellmann's vs. Virtual Food Waste | Unilever Canada | Ogilvy Canada |
| Hungry Hearts | Hello Fresh | Taxi |
| Indigo Lab Coat | Canadian Society for Medical Laboratory Science (CSMLS) | Arrivals + Departures |
| Invest In Yourself | PinkCherry.ca | The Local Collective |
| It's Not Weird | Egg Farmers of Canada | Cossette |
| Ketchup Puzzle | Kraft Heinz | Rethink |
| Loblaw National Kick Off 2020 | Loblaw Companies Limited | Mosaic North America |
| Lolli: The Exhibit Nobody Wants To Talk About | Canadian Centre for Child Protection | No Fixed Address |
| Make It Canadian | Molson Canadian | Rethink |
| No Name advertising campaign | Loblaw Companies Limited – no name | john st. |
| Not For Lease | Roncesvalles Village BIA | The Local Collective |
| NUK 3am Club | NUK | Milestone Integrated Marketing |
| Operation Support Local | Scotiabank | Omnicom Media Group |
| Parkscapes | Regent Park School of Music | BBDO Canada |
| Penny Appeal Ramadan 2021 | Penny Appeal Canada | Creative Business Company |
| Pod Pack | Vancouver Island Brewing | One Twenty Three West |
| Premier. Paint without the pain. | Canadian Tire | Leo Burnett |
| Project Understood | Canadian Down Syndrome Society | FCB |
| Relax | KFC Canada | john st. |
| Seek More | Canada Media Fund | One Twenty Three West |
| Set the Tone | Harry Rosen | Zulu Alpha Kilo |
| SickKids Airbnb | SickKids Foundation | No Fixed Address |
| SickKids VS. This Is Why | SickKids Foundation | Cossette |
| Smells like Inequality | Canadian Women's Foundation | taxi |
| Stage Your Driveway | BMW | FCB |
| Stick Together for Small Business | Kraft Heinz Canada – Peanut Butter | Rethink |
| TD Small Business Banking | TD Bank | Leo Burnett |
| That's Genius | Organigram | BBDO Canada |
| The little brats | Montreal Children's Hospital Foundation | Cossette |
| Twitter Birthday Plea | Canadian Centre for Child Protection | No Fixed Address |
| Unapologetically Human Multicultural Promotion Campaign | Kruger Products | Ethnicity Matters |
| Underplayed | AB InBev/Bud Light | Anomaly |
| Vacation Intervention | Air Transat | Omnicom Media Group |
| Won't Wake The Baby Ads | IKEA | Rethink |
| World's Oldest e-Sports Team | HomeEquity Bank | Zulu Alpha Kilo |
| You Do You & Pumpkin Spice KD | Kraft Heinz | Rethink |