Revealing the 2022 Strategy Awards shortlist
This year's winners will be awarded at a gala following the Marketing Evolution C-Suite Summit on Sept. 29.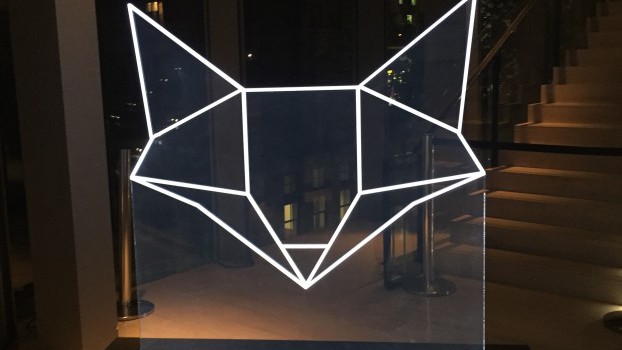 The 2022 Strategy Awards shortlist has arrived.
The following campaigns were scored among the highest in their respective categories by this year's judges. They were discussed and debated over inside the jury room, led by co-chairs Bob Park, chief brand officer of GE Appliances and Shari Walczak, co-founder and chief strategy officer at The Garden.
As the Strategy Awards continues to grow, so does the demand for category additions and refinements. This year, The Strategy Awards introduced four new categories: Budget-Savvy Strategy, DEI Strategy, Sustainability Strategy, and B2B Strategy.
The Strategy Awards will be held in person following this year's Marketing Evolution C-Suite Summit on Sept. 29 at The Symes in Toronto. For registration and information, please visit the Strategy Awards website.
The follow cases in the 2022 Strategy Awards Shortlist are presented in alphabetical order and are in no way organized by performance:
Entry Name
Client
Agency/Company
#TapeOutHate
ABinBev – Budweiser
Anomaly
20 years of iconic evolution
Telus
The&Partnership
65 Days of Giveaways
Fountain Tire
FCB
A smart home service that rewards sustainable behaviour
Hilo
lg2
Ability Signs
Décathlon Canada
Rethink
Add the M
YWCA Metro Vancouver
Rethink
Be a Light
SickKids Foundation
Cossette
Betweenages
Nestle
McCann Canada
Beyond Bait
A&W Canada
Rethink
Bugs Out!
Wilson
Touché!
Campbell's Brothtails
Campbell's Canada
Leo Burnett
Caramilk Secret Confirmed
Mondelez
Ogilvy Canada
Colours of Pride
Fondation Émergence
Rethink
Come Home 2022
Newfoundland and Labrador Tourism
Target
Discover Together
Destination Ontario
FCB
Don't Get Dieppe'd
St. John's Board of Trade
Target
Dream Drop
Lotto Max
FCB
Drink from the Cup
Molson Canadian
Rethink
Fear No Age
Baycrest
BBDO
Financial Force for Change
Vancity
Taxi
Fire Songs
Girl Guides of Canada
Zulu Alpha Kilo
Gear Up
BMO
FCB Montréal
Golf
Harry Rosen
Zulu Alpha Kilo
Green Screen Shirt
Harry Rosen
Zulu Alpha Kilo
Heinz Hot Dog Pact
Kraft Heinz
Rethink
Hockey Night in Canada, Multilingual Edition
Molson Canadian
Rethink
Immortal Poppy
Royal Canadian Legion
Wunderman Thompson
Just Far Enough Away
Niagara Falls Tourism
Zerotrillion
Let's enjoy Québec City while they can't
Destination Québec Cité
lg2
Lifegiving Light
HSBC Bank USA
Wunderman Thompson
Local Cannabis Beverage Outlet
Truss Beverage
Agnostic
Lottery
SickKids Foundation
Cossette
Love, Scarborough
Scarborough Health Network
Ogilvy
Make It with Dairy
BC Dairy Association
Taxi
Micro-Influencer
Good Robot Brewing Co.
Wunder
Purdys Holiday Braille Box
Purdys
Rethink
Put Fun on the Table
Maple Leaf Foods
FUSE Create
Repurposeful Instructions
IKEA
Rethink
Simu x Google Pixel 6 Launch: Mandarin
Google Canada
Cossette
Sound of Spending
Interac
Zulu Alpha Kilo
The Black Elevation Map
Black & Abroad
Performance Art
The Carbon-Neutral Net
Volkswagen Canada
Taxi / Type1
The Cristiano Bottle
IKEA
Rethink
The Home Depot's Predictive Prospecting
The Home Depot Canada
Contobox
The Micropedia of Microaggressions
BBPA
Zulu Alpha Kilo
The Mindsets Paper
Canadian Down Syndrome Society
FCB
The New Deal
Ontario Cannabis Store
Cleansheet Communications
The Reunion
Uber Eats
Mosaic
The ScrapsBook
IKEA
Rethink
Tough Turban
Pfaff Harley-Davidson
Zulu Alpha Kilo
Truly Helps
Canac
lg2 Québec
Uncomfortable Truth
Human Rights Foundation
Taxi
Uncomposed
White Ribbon
Bensimon Byrne / Narrative / OneMethod
Unsilence the Conversation
Sunnybrook Hospital -
Parent and Infant Loss (PAIL) Network
No Fixed Address