Articles Tagged 'Lightlife'
View from the C-Suite: Maple Leaf's $3 billion opportunity
Last year, the meat company saw 30% growth in plant proteins. Greenleaf president Dan Curtin explains what's next.
KFC is testing plant-based chicken in Canada
A one-day trial in Mississauga will help determine if the QSR will launch the products nationally.
Harvey's adds plant-based Lightlife burger to the menu
The QSR gives customers a second vegan-friendly option by partnering with a brand that has a Canadian connection.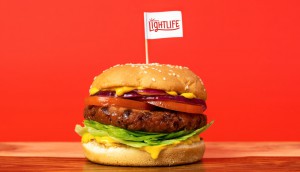 Lightlife launches a new plant-based burger
The Maple Leaf-owned brand is looking to serve existing demand and bring meat alternatives to a wider audience.