Cannes juries love Leo Burnett
Leo leads the pack as Canada has 30 chances to pick up Lions so far, with shortlists for seven categories announced.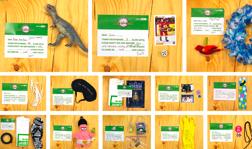 Before most people arrived in Cannes for the Lions 58th International Festival of Creativity, the Direct, PR, and Promo & Activation juries had read and screened and discussed their way through to their massive first cut stage, releasing shortlists on Sunday, followed by Media, Outdoor, Radio and Press finalists today. Canada has 30 spots and some strong contenders on the shortlists announced so far, and Leo Burnett is the leader of the pack in terms of getting entries into the finals, with 10 in contention for the medal rounds, and Rethink, John St., Proximity and DDB getting three apiece.

Canada has seven Radio finalists, six Outdoor, five Promo & Activation, five Press, four Direct, three Media and no PR.

Stanfield's "The Guy at Home in his Underwear" social media mission by John St. connected with the Direct jury, who shortlisted the program in the Direct Response Digital category.

Leo Burnett's James Ready work was popular with the juries – earning four nods, including three of the 204 finalist spots from a field of 1,858 entries in Direct. "Fall Billboard" and "Pop-up Billboard" both made it through as Direct's Ambient Media (Large Scale) finalists, and its "Cap Recall" got a Direct nod in the Fast Moving Consumer Goods category, as well as nabbing a spot on the Promo & Activation shortlist in the Guerrilla category.

Mini's "Vending Machine" interactive projection work by Taxi 2 was also a jury fave, getting a Promo & Activation nod in Cars & Automotive as well as in the Best Ambient category.

Another Canadian effort that double-downed to nab two spots in the Promo & Activation shortlist of 175 – winnowed down from a field of 2,125 – is Mars M&M's "Find Red" by Proximity, which found favour in the Games as well as Best Use of Other Digital Media Promo categories.

The three Canadian ideas put through to the final round by the Media jury, amid a shortlist of 222 from a field of 2,895 entries, are: BBDO's "Rotisserie Channel" for Swiss Chalet (media agency, MEC), Cossette's La Korrigane's "Hand-Made" effort and Proximity's "Find Red" for M&M's.

Cossette also got a nod from the Outdoor jury for McDonald's "Worth the Mess" Big Mac ad. Rethink's "Megaphone" and "Airhorn" work for Playland also made it through to the list of 426 Outdoor finalists from a field of 4,490. And John St. took two spots with Gamerama's "Life Ruiner" and "Life Saver" promoting Call of Duty: Black Ops and EA Active 2 respectively. LG2′s "Hands" public awareness effort for the National Agency for Health and Social Services also was shortlisted by the Outdoor jurists.

The Radio jury put through three Subaru WRX spots from DDB, "Condition", "Soon" and "Early," produced by Pirate Radio and Television. Rethink's "Anonymous" Predator Watch spot for Children of the Street Society produced by Koko Productions, was shortlisted in Radio's Public Awareness category, as were Grey's Special Olympic spots "Monique" and "Chuck," produced by Pirate. "Driving," a Leo Burnett effort for Durham College, produced by Eggplant Productions, also made the radio shortlist of 138 finalists from a field of 1,363.

In the Press category, the jury put through a whopping 518 entries from a field of 5,415, and the five Canadian finalists were all from Leo Burnett, including its thought-provoking "Chair" and "Plant" for Raising the Roof and its "Soup," "Ice cream" and "Coffee" ads for P&G's Bounty in that not-so-short list.