The CN Tower gets edgy
A pre-launch campaign for Edgewalk focuses on how people will feel while walking around the outside of the tower.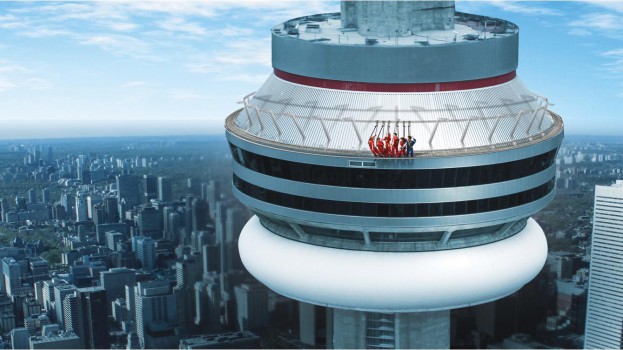 By Mira Siraf

Thrill-seeking Torontonians rejoice, Edgewalk is coming to the CN Tower in August. Those who dare to test their limits will have the opportunity to walk the five-feet-wide, 1,168-feet-high ledge of the main observation pod, attached only to a trolley harness system.
It's a first attempt at creating a brand independent from the Tower itself. "It's an opportunity to create something new, that can attract a new audience or re-attract an audience that hasn't thought about [the CN Tower] in some time," says Lisa Tompkins, director of marketing and communications at the CN Tower.
The pre-launch campaign combines print, television, online and outdoor in the GTA and across Ontario. As the product is essentially the experience, creative is focused on how Edgewalkers will feel. For now, social media is being used to communicate events and news leading up to the opening, and following the launch it will play a more prominent role. "We're going to rely on the individual accounts of adrenaline rush to help tell our story," says Tori Laurence of Toronto-based Endeavour Marketing, which is working with the CN Tower on the campaign.
Two photos (one individual and one group) are included in the package for Edgewalkers, with the expectation that those photos, as well as tales of customer experiences, will be shared online.