Fuse hires two and promotes two more
The agency has three new associate CDs and turned an intern into a copywriter.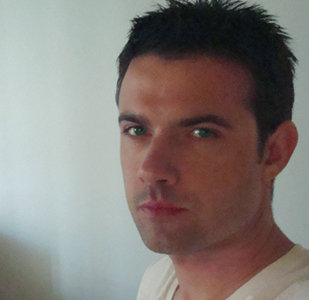 Fuse Marketing Group has added to its ranks, and also promoted from within. Joining the agency as associate CD, digital is Andrew Bradley (pictured), who arrived from Fjord, and before that Publicis, bringing 13 years of digital experience. Bradley will also serve as associate CD for Quizative, Fuse's sister agency. Also joining the agency is newly-minted print AD Ryan Hamacher, who previously worked at DDB.

Andy Lumson, former senior writer, has been promoted to associate CD. Lumson has been with the agency for the past five years, having previously worked at Arnold Worldwide. And Brook Johnston, otherwise known as Fuse's "intern on the street," has also been promoted, becoming the Fuse team's newest copywriter. The Kingston-based St. Lawrence College grad is the most recent hire from the agency's on-going company-wide internship program.

"As a result of a big new business win and much more activity with our existing clients, we are getting involved in an increasing number of projects where our results-orientation is really being brought to bear to drive our clients' success," said Brenda McNeilly, VP, CD, Fuse, in a release. "I am particularly pleased that we were able to promote and attract these very talented creative individuals who not only shine with breakthrough ideas, but understand the importance of insights and their strategic relevance. We are results-focused and they will ensure we continue to develop creative that delivers measurable results."

Fuse recently brought on Allstate Insurance Company of Canada to join its roster of clients, which includes Sony, Telus, CIBC and Canadian Tire. Not only has the acquisition of All-State, along with other recent developments, resulted in the personal adjustments Fuse has made, but it also resulted in the agency's creation of a new strategic division focused on developing ideas through strategic planning and expertise to enhance Fuse's other offerings.