The year's best agency-folk side projects
From wacky jack o' lantern stencils to a sports bucket list, creatives sure got creative this year.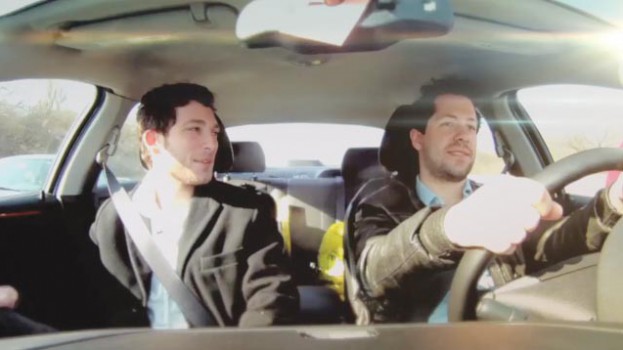 Boundless creativity requires multiple outlets, and that's where side projects come in. Here are three of the coolest agency side projects we've come across this year.

Diehard sports fans and university friends Ethan Cole, copywriter, DDB Canada, and Laurence Payne, sales rep, Circle Productions in Toronto, came up with a crazy bucket list to connect with forgotten sports heroes of the past. The result was a series of 22-minute documentary-style videos. One features the duo travelling to New Jersey with disgraced Canadian sprinter Ben Johnson in search of his rival Carl Lewis. In another they take to the ring with Buster Douglas, the man who once knocked out then-undefeated Mike Tyson. Dubbed The Project, the videos have made their way onto TV, becoming a regular series on The Score every Tuesday at 11 p.m. Check out their blog at Thisistheproject.com.

Jon Freir, ECD at Sharpe Blackmore Euro RSCG, and Cass Enright, the agency's director of client services, saw a glaring problem with Toronto's Hillcrest neighbourhood in which they both live: it was seriously lacking in quality suds. So, they set out to bring good beer to the 'hood, creating the Brewery Market (Brewerymarket.com), a beer-tasting series at the Wychwood Barns Community Association in Toronto, in conjunction with Toronto-based community food centre The Stop (which provides social services including a food bank, cooking classes, community gardens and more). So far the Brewery Market has hosted a dozen events, each featuring a different craft brewery, and has amassed over $15,000 for The Stop. They have three more events planned over the winter: T'was the Beer Before Christmas, Brew Year's Day and The Pints of March.

Copywriter Rene Bhavnani and art directors Jason Kerr and Michael Siegers, all of Taxi, were looking for a Halloween brief this year, and when one didn't come their way they decided to do something about it. Realizing that a Halloween staple, the jack o' lantern, was suffering from stagnation, most often featuring only a pair of triangle eyes and a mouth, they decided to refresh the holiday icon by creating and selling a selection of originally conceived stencils. The result was Pumpkim-Jong-Il.com, a compendium of wacky jack o' lantern options featuring the likes of North Korean leader Kim Jong-Il, Gaddafi Duck and Burnt Reynolds. If you're stuck next Halloween for design ideas, you know where to go.