New proof that clients get the advertising they deserve
Rupert Brendon, partner at Aprais, reveals research that shows that the relationship between client and agency is interdependent.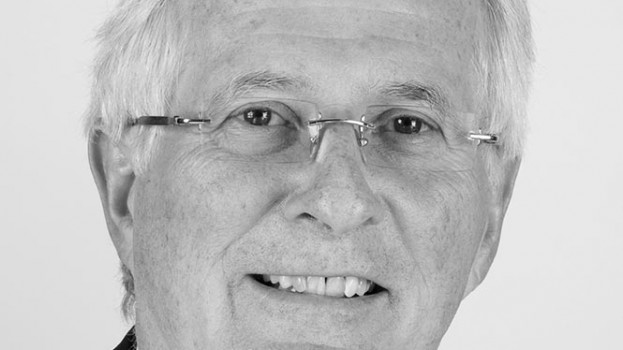 By Rupert Brendon

David Ogilvy's axiom that clients get the advertising they deserve has long been understood in agency circles to mean that the client held the key to the kind of work the agency could create. In Confessions of an Advertising Man, Ogilvy gave advice on how to get the best work from your agency – and 10 of his 14 points were on managing the relationship.

But there was no proof of what every agency staffer understood implicitly; everyone knew which accounts to try the hardest to get on, and which to avoid.

When we competed to work on accounts, it wasn't because they were "nice" to the agency (on the contrary, they often worked us like sled dogs) but because the esprit de corps was the best. Typically that traced to decisive clients with vision, and the professional way they approached every task.

Our company Aprais's analysis of the 8,000 rounds of marcom evaluations in its database indicates that the relationship between client and agency is interdependent – that is, the performance of one has a major impact on the other. It has also determined four key drivers for success:

1. Overall behaviour: client treats the agency as a business partner and is attractive for the best agency talent.
2. Briefing: client briefs are comprehensive and precise; briefs are final and represent a unified client and agency view.
3. Timing: deadlines are reasonable and client is accessible for meetings and phone calls.
4. Approval: client approval procedure is clear, swift and final and good work is recognized and defended internally.

Many years ago, as the CEO of DMB&B (a role I held from 1978 to 1994), I was struck forcefully by the impact of a request from a marketer to see all the work we did for our other clients so he could judge for himself whether his company was getting the best out of our shop. This client held quarterly top-to-top meetings, fed our agency all the data they had, and celebrated mutual success. We had no problem recruiting the strongest people in the industry. By contrast we also had clients for which our employees felt they had been sent to the salt mines, with measurable negative impact on staff turnover, quality of work, re-work and business results.

Both the Association of National Advertisers (ANA) and the World Federation of Advertisers (WFA) have conducted surveys on measuring communications agency performance. In 2009, the ANA found that while 92% of firms in the U.S. conduct formal agency evaluations, only 22% are seen as extremely effective. In 2011, WFA enlisted the help of Aprais for a survey that revealed that only 50% of companies (spending over $500 million annually on marketing) genuinely have a two-way process of client-agency evaluation, (almost all were among the largest with a marketing spend over $2 billion). Few use a genuine four-way, 360-degree process so both parties self-assess their performance; many admit that a two-way process is in place, but the reality is that the focus is on the agency performance.

Analysis of the Aprais database has shown that "strong" clients can receive up to +33% better output from their agencies compared to "weak" clients (8,000 relationships were evaluated over 11 years across industry, geography and agency type).

There will always be clients who say "our system and people are in place – you will just have to make them work." Others will realize that there is new proof that it is their own behaviours that are the key to unlocking significant improvements in agency output.

Frank Palmer explained to me once how Palmer Jarvis did very pedestrian work for Richmond Savings until a charismatic new CEO, Kirk Lawrie, arrived and gave them an inspirational new brief and creative freedom, which resulted in a CASSIES winner and a famous campaign, "We're not a bank. We're better," proving that clients do indeed get the advertising they deserve.

Rupert Brendon is partner at Aprais, which enhances business performance by improving the relationship between companies and their professional partners. It has 24 offices worldwide. For details, visit Aprais.com.