What Canada's aging population means for media
Strategy lays out the 2011 Census information and asks Zenith's Sunni Boot and Aegis Media's Sasha Grujicic to weigh in the impact for the Canadian industry.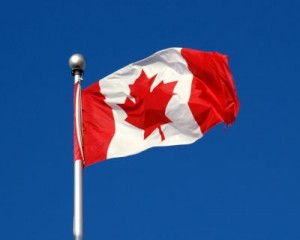 The numbers from Canada's latest census highlight a clear trend: the country is getting older. What some news organizations have referred to as a demographic "timebomb" will have profound effects across Canadian society, not the least of which is that economic growth may suffer as fewer workers support more retirees.
According to the people who purchase advertising across various media platforms, the properties best positioned to benefit from the incoming wave of gray will be those who adjust their offerings to include content such as health, investing and travel.
"Existing titles and brands will have either a larger degree of content for [the seniors] demo or will spin off specific content like Zoomer has," says Sunni Boot, CEO, ZenithOptimedia, referring to the Canadian magazine aimed at the 45-and-older demographic.
The number of Canadians aged 65 and over has grown 14% in the past five years, more than twice the rate of the overall population. By 2036, 24.5% of Canada's population will be aged 65 or older compared with about 15% right now, according to the 2011 Census results.
While seniors remain familiar with so-called legacy media companies – the newspapers, television stations and magazines they grew up with – they are simultaneously becoming digital savvy. In a report released in 2009, Statistics Canada said senior citizens were the fastest growing group of internet users: in 2000 only 11%  of this group regularly used the Internet, compared with 45% by 2007.
Sasha Grujicic, EVP of strategy, digital and insight, Aegis Media says that the digital space will be one of the more dynamic areas for change when it comes to targeting senior citizens.
For the moment television and newspapers remain the preferred mediums for seniors to get their news. Internet usage among seniors tends toward the pragmatic, such as searching for information, keeping in touch with loved ones or swapping photographs, says Grujicic.
"They may not be on Foursquare but they are certainly Googling for information," Boot added.
But more seniors are logging onto social media such as Facebook to form communities of mutual interest. The legacy media companies that best cater to this growing army of online seniors will be the ones that benefit most from an aging society.
Where seniors are located matters too. Statistics Canada highlighted several communities across Canada where senior citizens already top 20% of the total population. These burgeoning communities of seniors represent an opportunity for marketers to target that demographic at the local level through community newspapers and hyper-local news and information websites, an advertising medium that remains underdeveloped in Canada generally.
And at the very summit of the age pyramid, an interesting and relatively new niche market is forming: the number of Canadian centenarians reached close to 6,000 last year. By 2031 that number will be somewhere around 17,000.
However, the 100-plus age group remains too small to be considered a target audience for the foreseeable future.
"I don't think we've ever had a 100-plus segment that we've gone after," Grujicic said.