Agency of the Year photo gallery
Pictures from our annual awards ceremony celebrating the best in advertising and media.
On  Nov. 1, the industry gathered in Toronto to watch hilarious videos, drink champagne and find out who won top Media, Digital and Agency of the Year honours.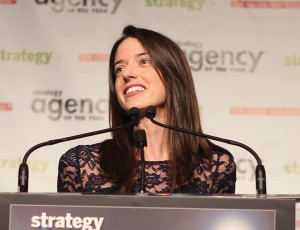 AOY host Fiona Stevenson of P&G.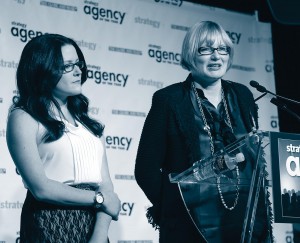 Strategy managing editor Emily Wexler and executive editor Mary Maddever.
Brent Choi and Aldo Cundari accept the Campaign of the Year award.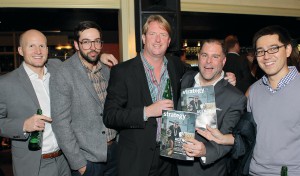 AOY/DAOY Gold winners Parker Mason, L.P. Tremblay, David Leonard, Jason Dubroy and Ed Lee of DDB check out the November issue.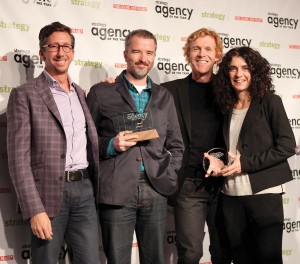 Arthur Fleischmann, Stephen Jurisic, Angus Tucker and Jane Tucker of John St. pick up their double Silvers for AOY and DAOY.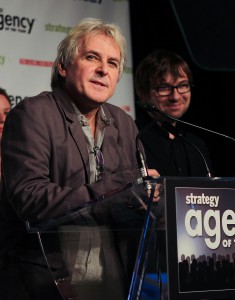 Taxi's Steve Mykolyn accepts the agency's AOY and DAOY Bronze awards with Taxi Montreal's Dominique Trudeau.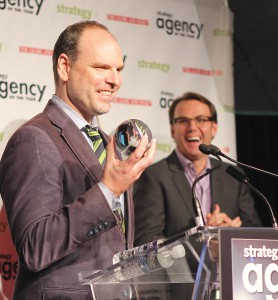 Mediabrands CEO Peter Mears accepts his Media Director of the Year award as the Globe and Mail's Andrew Saunders looks on.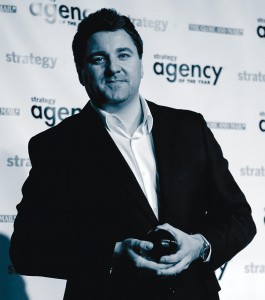 Jamie Edwards of MediaCom tied with Mears for Media Director honours.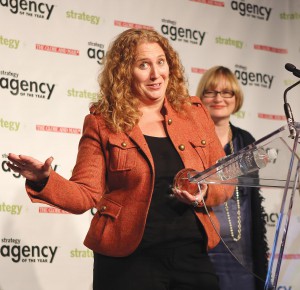 A stunned Sheri Metcalfe picks up Jungle Media's Gold MAOY award.
Leo Burnett picked up an Honourable Mention for DAOY and Judy John (centre) and co. took first place in the collectible swag category.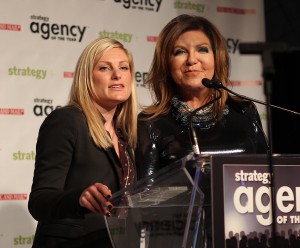 Cara Cameron of Lululemon and Toronto Fashion Week founder Robin Kay pick up their Brand of the Year awards.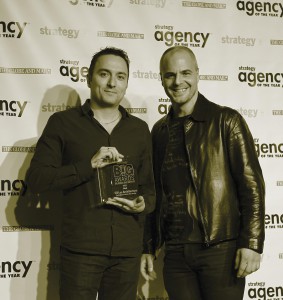 Vito Piazza and Yanik Deschenes of Sid Lee accept their Gold B!G award.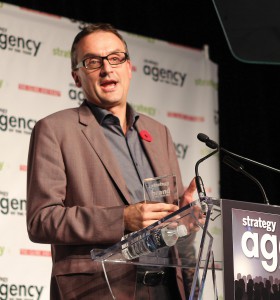 Loblaw CMO Uwe Stueckmann makes his Brand of the Year acceptance speech.