AToMiC Awards jury revealed
Details on the co-chairs, jury and important dates for the next edition of the innovative conference and awards show have been released.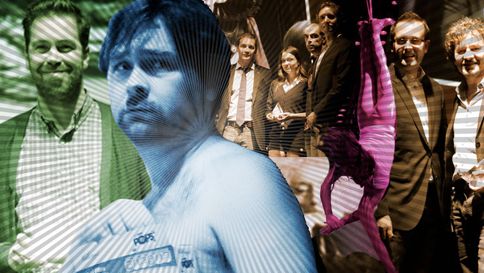 The AToMiC Awards and conference are back in 2013, happening on May 23 in Toronto. Organized by strategy, Media in Canada and Playback, the award show and conference aims to elevate groundbreaking advertising and media projects by Canadians in categories including Best Transmedia, AToMiC Idea, Best Tech Breakthrough, AToMiC Collaboration, AToMiC CSR and several others to capture the complete picture of what is driving real innovation that matters.

Heading up the 2013 AToMiC jury as co-chairs are media consultant Lauren Richards, VP of marketing at Campbell Canada, Mark Childs and executive producer and partner at Marblemedia, Mark Bishop.

Also on the jury are Sunni Boot, CEO, ZenithOptimedia, Lynne Clarke, marketing director, Microsoft, Martin Gaulthier, president, Sid Lee Montreal, Sharon MacLeod, brand building director, Unilever Canada, Gaye McDonald, director of marketing, CBC Revenue Group, Tom McGillis, president, Fresh TV, Patti Mikula, VP operations, XMG Studio, Steve Mykolyn, CBO, Taxi, Justin Stockman, executive director of marketing, Bell Media specialty channels, John Young, managing director, Temple Street and Chris Williams, president, IAB Canada.

The deadline to enter the 2013 AToMiC Awards is Friday, Feb. 1. Visit Atomicawards.strategyonline.ca for complete category and entry details.