Bento Sushi rebrands and expands
Bento has relaunched its packaged goods line, picking up western distribution in Loblaws and Sobeys stores.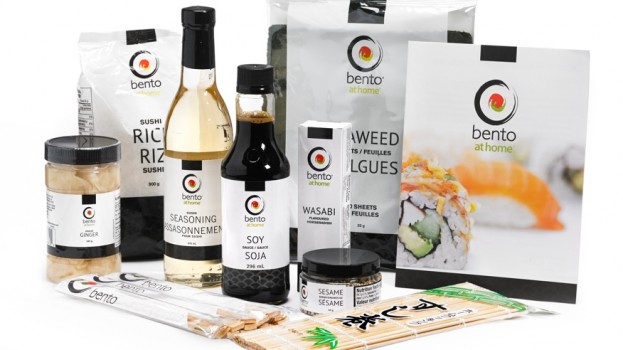 Markham-based Bento Sushi, the purveyor of fresh sushi located in grocery store kiosks across Canada, has brought its line of sushi-making items under the Bento brand name.

The Bento at Home line, which includes new items such as soy sauce, sushi seasoning and rice paper,  hit grocery store shelves in Ontario and Eastern Canada in December. Loblaws and Sobeys stores in Western Canada are selling the dry goods for the first time, with December marking the start for two Sobeys locations and Loblaws slated to begin this month.

Dry goods under the name Sumo were previously sold in grocery stores in Ontario, Quebec and Atlantic Canada and did not have a connection to the Bento brand, explains Erica Gale, VP marketing and quality assurance, Bento Sushi.

With the rebrand of its packaged goods line, Bento Sushi aims to extend its brand into the home, she adds.

Research conducted by the brand suggests some consumers think Bento Sushi, because of its grocery-store kiosks, is associated with the retailer in which it was located, rather than as a separate brand, Gale says.

Packaging for Bento at Home products was also designed to be eye-catching on the shelf. The brand worked with Tag Idea Revolution and sought a look that was clean, upscale and zen-like, Gale says.

The target demo is the same as the brand's fresh sushi customer, which skews 55% female and is typically between 22 to 44 years of age and looking for convenience, value, and a healthy and fresh option, she says.

"We also see that those people typically would entertain at home, or are a little bit more adventurous and want to try something and would make sushi at home," she says.

Gale adds Bento will look into Japanese-style products this year which could be good complements to its core offering such as miso soup or udon noodles.