Battling sexist stock photos
Swim's Nancy Vonk weighs in on Leanin.org and Getty Images' new take on women in stock photography, and the benefits to advertisers.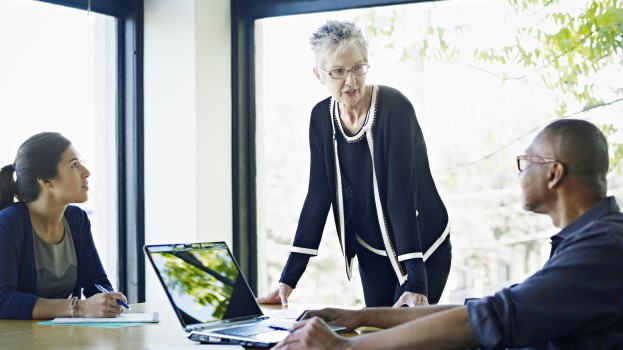 Stock photo shop Getty Images and Leanin.org have partnered to battle sexist stock photo images with a new collection of 2,500 images showing women in contemporary work and life.

Founded by Facebook COO Sheryl Sandberg, Leanin.org is a non-profit organization designed to help women advance in their careers, named after her best-selling book, which encourages women to "lean into" career advancement opportunities.

The new Getty collection will be curated by Leanin.org staff, and is meant to serve as a resource for marketers, advertisers and media folks. Photos are designed to portray women in a more positive light, showing girls in non-stereotypical roles (such as skateboarding), more visible minorities, older sophisticated women and women in high profile jobs and empowering settings.

This could be a marked shift from current standards. Search "feminism" on a stock site, and you're likely to be greeted with a woman shaving her face (we saw at least three), naked with strategically placed boxing gloves (at least three) or stepping on men in high heels (two).

"I love that we're looking in that direction and how we can course-correct [gender stereotypes] in a meaningful – and this case simple – way," comments Nancy Vonk, co-founder of training company Swim. Vonk, former CCO at Ogilvy, worked on Dove's "Campaign For Real Beauty" from the outset and has been a strong proponent of changing the role of women in the workplace – especially in advertising.

She says that as budgets continue to fluctuate, she suspects art directors are more reliant than ever on stock photography, so having a collection dedicated to the positive portrayal of women is crucial.

"As somebody who bought stock photography forever, it was always a challenge to find something that looked like real life," she says. "It was a benefit because it exists and it was affordable, but it was always a problem because it tended to be cliche representation of women."

Image courtesy of Getty Images.