2014 Agency of the Year call for entries
Have what it takes to be in the running? Strategy kicks off the first phase of the award competition with some changes.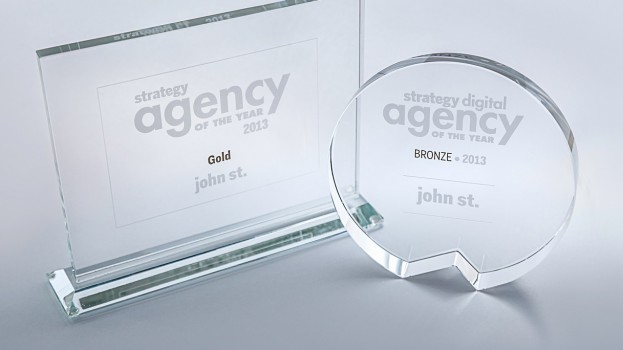 It's almost time to submit cases for strategy's 2014 Agency of the Year competitions, and after careful consideration and discussion with several industry members, the publication decided to make some changes to the process.

Going forward, strategy is implementing a no double-dipping rule, requiring agencies that want to be in the running for both Agency of the Year and Digital Agency of the Year to submit unique campaigns for each competition. Contenders will no longer be allowed to submit a case study for a single campaign in both the Agency and Digital contests.

In addition, the publication has re-evaluated the criteria required for Digital Agency of the Year submissions.

Previously, both Agency and Digital competitions required participants to submit case studies with similar elements (including the challenge, insight, plan and results). However, if you're submitting in the Digital category, in addition to these four buckets, we now require details on the technology and tools (stipulating which specific digital/mobile/social tool was chosen and innovatively used), the user experience (detailing the challenges in terms of the user's experience) as well as the supporting channels (which traditional media was used to support and how the digital component was the focus of the overall campaign success).

If you are interested in submitting to either (or both) of this year's competitions, please email Jennifer Horn (jhorn@brunico.com) before May 19 and include ONLY the names of the five Agency of the Year and three Digital Agency of the Year campaigns you'd like to submit (must only include the name of client, name of campaign and the dates – between June 2013 and June 2014 – that it was in market).

Please note that as in previous years, they must be campaigns for five/three different brands, cannot include self-promo and must be Canadian (if it's a global campaign created here, it must have appeared in this market).

The submission period for AOY will begin late June and DAOY will take place in early July.