Rethinking the projector
Take inspiration from this portable device that imposes images onto any surface imaginable.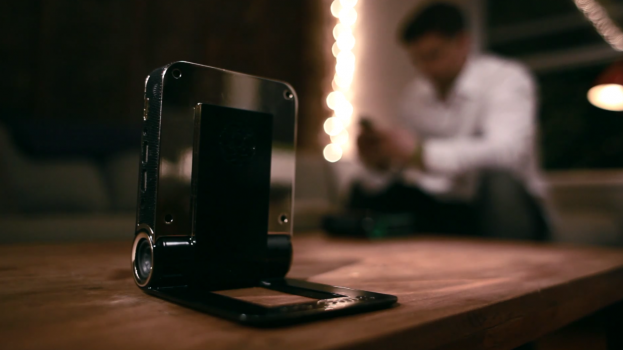 Ever been caught chuckling to yourself while watching a Tonight Show clip, then had to reluctantly pass over your smartphone to a friend eager to experience the joy? Brooklyn, N.Y.-based Dos Owls' founder Alex Yoo has a solution for that – an Android-powered portable projector that's small and light enough to carry around.

Just think of all the personal and professional uses. Got a tasting event on a busy sidewalk? Project the menu on an opposite wall. Trying to grab consumers attention on a subway station floor? Impose a movie on the floor. Taking a long elevator ride? Why not entertain the folks you're crowded in there with by projecting some saved video on its walls? Rather watch Orange is the New Black in a larger format or have a PowerPoint presentation you just can't wait to share? Pull out the little projector. In the bathroom? Well, we don't want to know.

This projector joins the likes of degradable packaging speakers, newspapers, and printers getting a facelift. Got something you're reinventing? Feel like reinventing something yourself? Check out Dom Trudeau's three easy steps for lessons how. Got something you're already trying to reinvent? Send us a line.