Why online video ads are outpacing other media spends
PwC projects annual online video ad spend to grow over 30%. Some of Canada's top media platforms explain why the dollars are following consumers online.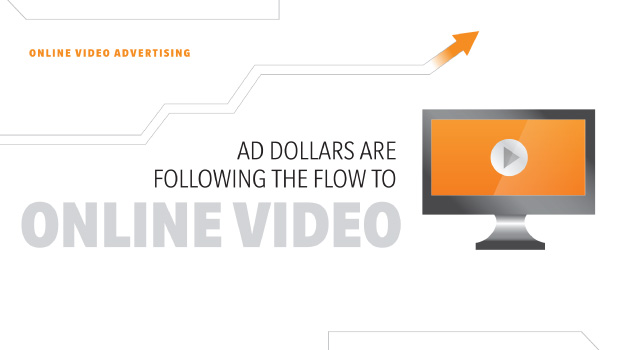 Canadians have a voracious appetite for online video. Video viewership in this country has been growing by double digits each year since 2011. Last year, ComScore's Video Metrix reported that just shy of 92% of Canadian internet users watch videos online, putting Canada in the number two slot just behind Argentina in terms of online video penetration globally.
Those numbers have understandably fuelled strong advertiser interest in the medium, making video the fastest growing online ad format. Canada's digital video ad spend, according to eMarketer, is projected to reach more than $239 million this year and to climb to a whopping $360 million in 2016.
PwC says internet advertising is growing at a faster pace than other media in Canada with revenues expected to reach nearly $7.2 billion in four years. In its most recent Global Entertainment and Media Outlook, PwC projects spending in online video advertising alone will grow from $209 million in 2013 to $803 million in 2018, with a compound annual growth rate of 30.9%.
Grant Le Riche, managing director of TubeMogul in Canada, says online video presents a lot of opportunities for brands and advertisers – and a lot of challenges too.
"In the past you put your money into TV and reached huge amounts of people, pretty much everyone. You're still going to reach a massive audience with TV but there are now chunks of people you're not going to reach at all. They are beginning to migrate over to viewing video using other platforms. Brands are following that trend – and we see it in the ad spend. It shows the shift in behaviour and it has big potential for advertisers."
Advertisers are attracted by the targetability and transparency of online video as well as the audience verification expertise now available. Stuart MacDougall, chief technology officer at SourceKnowledge, says that while the process of verification and determining how long people are actually viewing online video ads is more complicated than with display ads, overall it's more precise than TV. "TV is traditionally sold by GRPs, which is a difficult metric to read. If you're on TV and targeting content like Big Bang Theory, you're going to say you're hitting about 20% of your target audience. I think digital is a bit more precise. Nielsen, ComScore and other research providers are offering GRP-like metrics for traditional TV advertisers to bring them over to online video.
Overlaying that with the digital technology the online industry has been using for 20 years makes that even more accurate."
Beyond ad skipping, fraud is a problem widely acknowledged by the industry, so to avoid the trap of fraudulent clicks and having ads channeled to scam sites, advertisers are working with premium networks and ad serving platforms. They are also taking advantage of third-party audience verification through Nielsen OCR and comScore VCE services as well as the expertise of the content providers and platforms they work with.
Andrew Saunders, chief revenue officer for the Globe and Mail, says companies like the Globe are now able to provide better insight and direction to advertisers about who is consuming what content, on what platform and in what contextual environment. "We've invested heavily in targeting with behavioural third-party research and leveraging that with our first-party information as well. That's the audience targeting capability, and we're doing that, but I also think the ability to understand engagement and potential alignment and context is equally as important.
"That's where quality publishers and content providers play a critical role. You know the ad's going to be viewable and in a protected environment, and you know it's going to be optimized appropriately to give marketers the best return on their investment rather than a 'spray and pray' approach."
You're still going to reach a massive audience with TV but there are now chunks of people you're not going to reach at all.
Research is also helping marketers understand how to use the medium more effectively. Last year at the Audience Measurement 8.0 conference in the US, AOL released a report called "Maximizing the online video viewer and advertiser experience", a study designed to help advertisers communicate more effectively with consumers within online video environments.
Right now online users are mainly watching short rather than long-form online video, particularly on their mobile devices, but the shift to long-form content is beginning as a higher quality of online programming becomes available and as more consumers start to view their favourite programs via connected TV.
Jon Hales, head of video sales for AOL Canada, says the company's research shows that the length of the content has an impact on whether the viewer is willing to engage with it. "We found out that if they're watching long-form video, anything 15 minutes or longer, viewers will engage with a 60-second ad, no problem, knowing they're going to see 15 minutes of content. If they're watching a video on their phone, most viewers will flee if the ad is long because they're concerned about data usage. On mobile, the best ad length is 15 seconds, but when watching connected TV they'll engage with longer ads, while on desktop 30-second is pretty much the norm right now."
The study also looked at the qualities that help to improve consumer opinion of an ad. Audio in video ads is becoming very important because of the amount of multi-tasking taking place when consumers watch any type of video, because if they turn away from the screen they can still hear the ad.
Context is also important for video advertising. Ads should fit the personal interests of the viewer and consumers are even willing to provide basic demographic, brand preference and leisure activity information to get advertising that is pertinent to them. For those brands that interest them, viewers want to see coupons, contests and links in video ads.
Consumers now understand the give and take involved in online advertising and are more than willing to view advertising for content, but they do want to spend that time watching ads that benefit them.
Profiles