SourceKnowledge enables brands to reach cord-cutters and binge watchers
PwC projects annual online video ad spend to grow over 30%. Some of Canada's top media platforms explain why the dollars are following consumers online.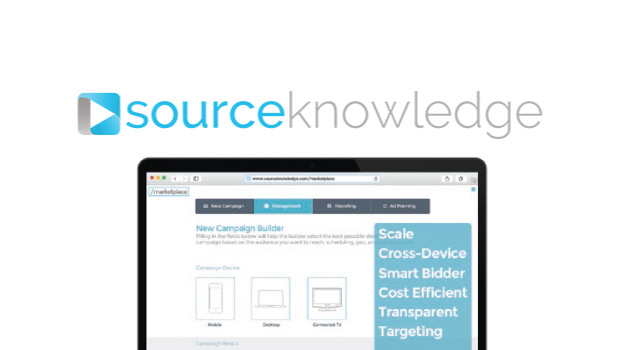 It's a multi-screen world and consumers are viewing video everywhere and anywhere. Since opening its doors in Montreal five years ago, SourceKnowledge has been part of that world, with a focus on enabling brands to take their online video ads to their audiences wherever they are: mobile, tablet, desktop and connected TV. Hector Pantazopoulos, chief revenue officer at SourceKnowledge, has watched TV ad dollars follow that audience shift over to the digital space.
"Watching video online is the same as watching traditional TV but now audiences are watching on a variety of devices. Marketers need to find those viewers, the cord-cutters and cord stackers, and that has sparked the growth of digital video and audience targeting. Really big brands are making the move and they have both online and offline metrics to keep it all in check. They can tell if something is working or not working very quickly."
For example, when SourceKnowledge recently drove awareness for a major car brand across Canada's 18-49 demo, the 15-second pre-roll ad – along with a companion banner – delivered an average 89% completion rate in English Canada and 90.5% in French Canada.
SourceKnowledge, a tech company with an online video advertising platform, is one of the leading programmatic marketplaces in Canada. It reaches over 12 million unique viewers in Canada and 122 million in the US, and its Smart Bidder technology is one of the keys to delivering cost-efficient ad campaigns. Right now SourceKnowledge runs its system as a managed service, but Pantazopoulos says the company is pushing to have a user interface created so clients can do their own buying by the third quarter of this year.
"We want to take that smart bidding technology to the market so advertisers will be able to log in and bid and manage their online video advertising in real time," says Pantazopoulos. "It's obvious the business is becoming more self-serve, and a lot of the data and technology in the online space is going to be utilized more effectively in this type of environment."
In addition to being a leader in the online video space, SourceKnowledge is an authority on emerging technology such as connected TV, thanks to chief technology officer Stuart MacDougall, who has helped position the company for whatever comes next for video advertising. Right now, he says that's connected TV, a technology that has even spawned a new phenomenon – binge watching, devouring complete seasons of televisionshows in one weekend.
MacDougall says, "Connected TV is a huge area of growth that we're seeing in the early stages in Canada and the US. The technology we've been using in ad tech for 20 years or so, like frequency capping or geo-targeting, is now being brought to bear on connected TV devices. We see a connection among all these things – TV, connected TV, mobile devices and what people are doing on their desktop."
SourceKnowledge already has a head start when it comes to connected TV. Last year the company developed the Movie Chick movie channel for the Roku streaming device and released it in Canada and the US in November. Currently there are over 20,000 subscribers to the channel.
Profiles