Do you know the next Media Director of the Year?
Don't hide their light under a bushel! Nominations for this year's prize close Friday, July 25.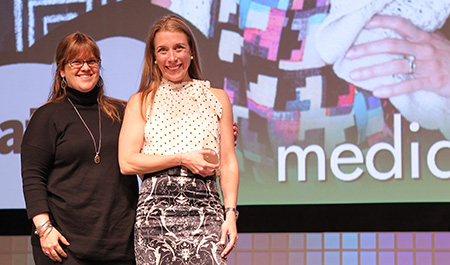 Do you work for someone truly great? Make their excellence known and enter them in strategy's 2014 Media Director of the Year competition.

Each year, the publication invites the media industry to nominate their fearless leaders and share their top-line accomplishments. The task of determining the nominee that most deserves the Media Director of the Year nod falls to our Media Agency of the Year jury, and the winner will be awarded at this year's Agency of the Year ceremony in the fall.

To submit a media director worthy of the title, send their name and three reasons why they're ahead of the crowd (for example, they're creating new divisions, implementing new systems, have helped land big client wins, recruitment coups, media innovations, service standards, training achievements, etc.) to jhorn@brunico.com.

The deadline to submit names is next Friday, July 25.

Last year's Media Director of the Year was Karine Courtemanche, president of Touché! PHD.

Image (left to right): Cynthia Young, director of digital advertising products and innovation, Globe and Mail and Karine Courtemanche, president at Touché! PHD.