Three steps for quantifying your cause ROI
Cause Marketing Forum president David Hessekiel tackles the issue that's top of mind for execs handling CSR in Canada.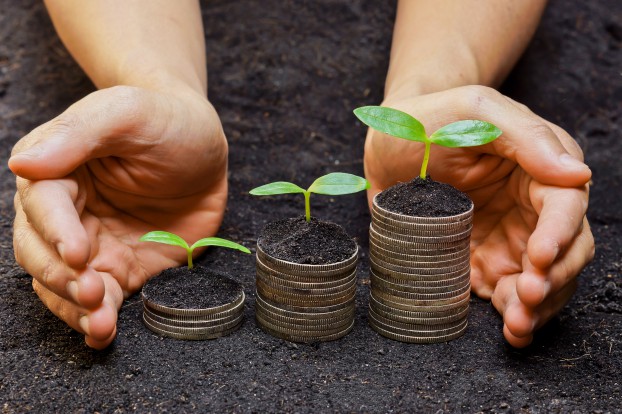 The leading topic on the minds of executives in the CSR field is how to determine the ROI of their cause efforts, according to a new Canadian survey.
Measuring social impact was second on the list of topics 100 business executives responsible for Canadian CSR programs are most eager to learn more about, according to the survey conducted this summer by Companies and Causes Canada, an initiative of the U.S.-based company Cause Marketing Forum.
The executives, working in industries including beverage, entertainment, extraction financial services, pharmaceutical, retail and technology, were asked which cause-related issues they would like to explore with other professionals working in the field.
Topping the list was "determining business ROI," selected by 69%, followed by "measuring social impact," at 50%.
"It really was quite striking that…jumping out way ahead was the idea of, 'How do we quantify and communicate internally what the return on investment is of these programs?'" says David Hessekiel, president, Cause Marketing Forum.
"This is an era we live in of management, of consumers, of really everyone looking at the bottom line and wanting to be able to understand cause and effect," he adds. "The reality is that many times when you're trying to deal with social issues as well as business issues, it's very complicated. You have a lot of different objectives and a lot of different things going on in the marketplace. So we've been finding in Canada, as well as in the U.S. and elsewhere, these issues resonate time and again."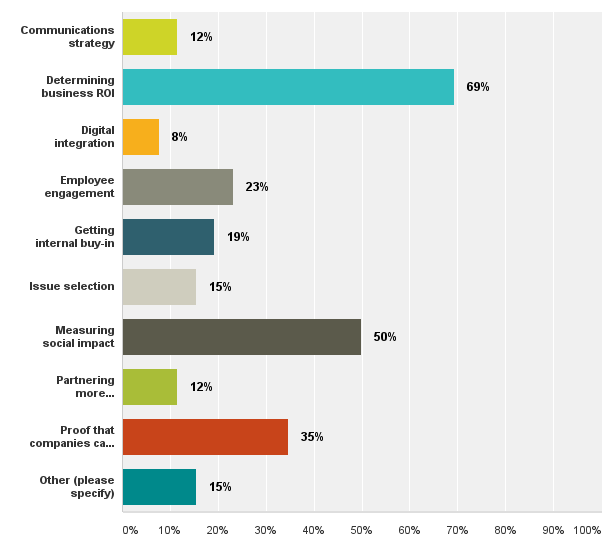 Hessekiel, who founded Cause Marketing Forum in 2002 in the U.S., is organizing the event that will bring together experts in the field on Oct. 28 in Toronto to address the issues identified by the executives. But he offered three tips he thinks leaders in the field should follow to determine business ROI.
 Set business objectives along with social objectives.
"People will say, 'We've gotta give back in some way,'" Hessekiel says. "And they don't take full advantage."
For instance, he says, businesses stop short of finding a cause that aligns with their business goals and making it central to their business so it "can do well by doing good."
"This sounds so simplistic, but the reality is that a lot of times that fundamental first step is absolutely key."
Apply the same rigour to the setting of strategy and implementation as you would with any other program.
"There is often very soft management of these programs, almost out of a belief that if you're doing good, everything else will sort of magically fall in line," he says. "But the reality is that to be effective, you need to provide the same level of resources, in terms of marketing support, that you would for other types of programs, and you need to have the staff to make this sing when you bring it to the marketplace."
 Crawl, then walk, then run.
"Use your first effort in a program to learn what works and what doesn't, then begin serious implementation and through that you will come up with a program that has the potential to last for a decade, as opposed to one quarter," he says.

To find out which campaigns the executives benchmarked themselves against, the respondents were also asked to name the Canadian cause marketing program they most admired. At number one was Canadian Tire's "Jumpstart," selected by 24% of respondents, while Bell's "Let's Talk" program was the second most-selected at 16%.

"This issue of getting kids involved with sports and activities seems to really resonate with Canadians whether they are professionals or they are the man in the street, so to speak," says Hessekiel of the "Jumpstart" program. "I think people really admired how Canadian Tire leveraged that issue."

Image via Shutterstock