CMOs brimming with confidence: study
Good news: more than half of CMOs plan to increase head count and 63% say agencies are doing a bang-up job.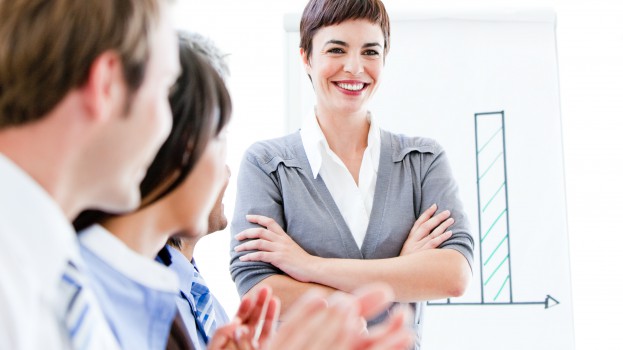 They are feeling good about their brand's business goals and their own status among their C-suite peers, and many plan to hire more staff in the coming months.
The results of the Chief Marketing Officer (CMO) Council's eighth annual State of Marketing global audit and outlook study finds a confident group of marketers expecting strong results. Conducted in the first quarter of this year and released today, the report by the San Jose, Calif.-based council is intended as a benchmark for its more than 7,000 members in 110 countries.
Among the key results to come out of it, 81% of the 525 global marketing leaders surveyed believe management mandates for top-line revenue growth and market share are attainable this year. Meanwhile, 55% say they plan head count additions, compared to 22% who expect to reduce staff, while 54% expect budget increases.
Job confidence is also high, with 69% of respondents saying they are trusted, strategic members of the corporate suite and just 10% feeling their jobs are at risk in 2014, while 75% of senior marketers received either salary increases or bonuses in the past year. However, only 30% feel today's CMO is equal to their C-level peers.
Of importance to agencies, 63% of the marketers surveyed rate their agency's contributions as extremely valuable or pretty good, but 66% are planning to make one or more changes to their agency roster in 2014. The marketers point to a lack of business results and value-added thinking, and uninspired creative as top reasons for making a change.
Confirming the continued importance of digital to the marketing mix, more than 70% of those surveyed say they allocated between 10 and 30% of budgets to digital marketing. More than 50% of marketers were proud of raising their digital marketing abilities and better engaging customers online, however 60% listed "digital marketing makeover" as the top transformational project for them this year.
According to the report, the top areas identified for investment in digital over the next 12 months are: email marketing, website performance optimization, mobile applications, lead management, website design and development, and search marketing.
Also included in the report were tips for five ways marketers can get ahead this year. They are:
Report to the CEO and make sure you have both the title and the territory to be an authority leader and growth driver.
Pre-empt other aspiring "chiefs" by taking ownership of experience, revenue, innovation, relationships and digital.
Work with the C-suite to cement linkages and create value-building partnerships with CFO, CIO, COO and sales counterparts.
Become a change agent for customer centricity; equip and empower the marketing group to drive this agenda across the organization.
Embrace actionable insight from digital data integration to make smarter, faster, fact-based marketing decisions.
Image via Shutterstock.