Here comes the neighbourhood
How do you rebrand a district in Toronto? A local BIA is leading that charge.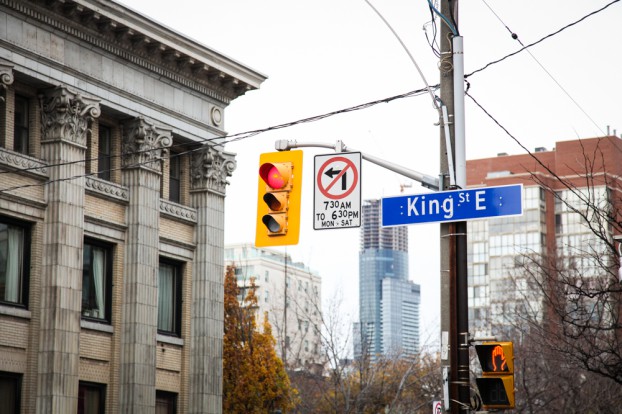 In a city of distinct neighbourhoods, how do you get people to change the way they think about an area? That's the challenge the organization behind the Toronto King East Design District rebrand face as it prepares to launch a campaign.
The area – running along King Street East from Church Street to just past Parliament Street, as well as on Jarvis Street north of King – has long had roots in design, says Al Smith, executive director of the St. Lawrence Market BIA. There are close to 100 stores with a focus on design in the neighbourhood, he says, from furniture and accessories to kitchens.
But now the area, working with PR firm Kim Graham & Associates, is embarking on an overhaul to stamp the King East Design District (KEDD) brand on the streets.
The campaign includes new way-finding signage that declares the area by its name, permanent, bright green-coloured hanging banners on hydro poles, as well as booklets about the area that will be placed inside the design shops, including Klaus and Bulthaup.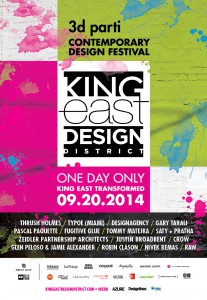 The rebranding effort has been two years in the making, says Smith, while planning for the big kick-off event started eight months ago. On Sept. 20, the BIA will host the first annual 3D parti contemporary design festival. Sponsored by the local businesses, along with media partners Azure and Designlines magazines, it will feature works from various well-known designers, such as Thrush Holmes, Typoe from Miami and Gary Taxali. One installation will remain near the Klaus showroom as a permanent fixture.

Toronto already contains various well-branded neighbourhoods, from Kensington Market to the Distillery Historic District and the West Queen West Art and Design District. However, Smith says he expects the rebrand to be a success because it is simply promoting a community that is already in place.

"What we are doing is taking the unique DNA of the neighbourhood and putting it out front and centre for the general public to enjoy, to appreciate and to tap into," Smith says. "Beyond just the showrooms, KEDD represents a special knowledge base in the city, an entire area that is focused on design.

"So far feedback has been really positive with people commenting that the time is right for Toronto to have its own design district," he adds. "We expect the launch to be a major catalyst, one that continues with programming and initiatives in the months and years to come."

On the digital front, they will launch the hashtag #KEDD this week to build buzz around the event and will soon launch a website. The goal is for the street visuals from the design festival to create buzz on social media and get media, local businesses and the general public using the hashtag.