BrandHealth picks up three Clios
The Peterborough-based shop picked up a Silver and two Bronzes for its "Best Before Date" spot.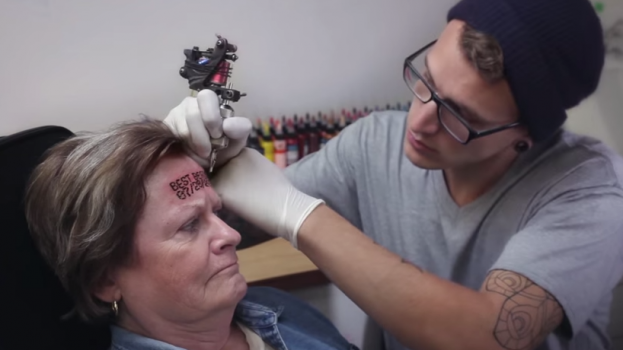 There have been a few more Canadian wins at New York's batch of Clio Awards. Last week, agencies such as Leo Burnett, Rethink and DDB showed up on the list of Clio recipients, and this week, Peterborough's BrandHealth will be making a few trips to the stage at the annual Clio Healthcare show this time next week.

Of the Canadian shops, BrandHealth will be making the most trips to the stage. It won a Silver for an integrated campaign created for the Peterborough Council on Aging. The spot "Best Before Date" showed an elderly woman receiving an expiration date tattooed to her forehead.

A suit in the parlour talks about how his company has developed a permanent stamp indicating their shelf life so others can tell when someone has "passed their prime" and are "no longer vibrant, useful members of society." The video is mean to be "an entertaining way to make you think more positively about the senior citizens in your community," the YouTube description states.

In addition, BrandHealth also received two Bronze awards, both in the Film category, for the same spot.

Johnson & Johnson in New Brunswick and Edelman New York also picked up a Silver Clio in the PR category for its internal employee engagement program, which leveraged the FIFA championships this summer. 

The Clio Awards take place Oct. 1 in New York.