Painting consumer confidence
From neutrals to shades of green, Benjamin Moore's Colour of the Year indicates folks are finally over the recession.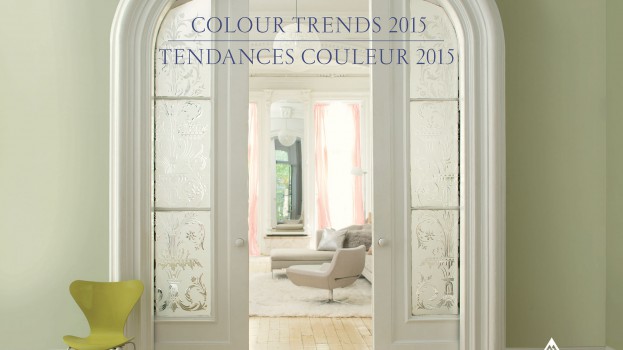 Next year's top colour selection from Benjamin Moore marks a shift in consumer confidence, says the creative director at the paint brand.
Ellen O'Neill says the decision to name Guilford Green as the 2015 Colour of the Year came as a direct result of trends they were seeing in other industries, including fashion, textiles arts and home decor.
"I first balked at the Colour of the Year concept, because who paints their house every year?" she says. "But wall colour is a bit of a personal statement of who lives in the house."
During the research process in choosing this year's shade, O'Neill says she noticed a lot of berry and green colours, with folks shifting away from the neutral shades that had been dominating for the past five years.
"Last year, we picked a soft blue – tiptoeing back into colour, and now we're looking at something a bit stronger and bolder to signify more confidence in the consumer," she says. "[Guilford Green] felt fresh and it coincided with what we were seeing in the trade shows – which is design is coming back. It had been incubated for a long time because of the economy."
Neutral tones dominated between 2007 and 2013, she says, because it was a "non-statement." Since colour is an investment in both time and money, many people were likely to just live with what they had, rather than try out something a bit bolder.
Now that the economy is buoying, she's seeing that reflected in consumer choices. One such trend starting to percolate is people experimenting with colour, such as dipping the legs of a chair in a bright orange. "I think people are getting a bit more adventurous," she says.