OgilvyOne recruits on Instagram
Can you give feedback to a creative idea in less than 15 seconds? Then the agency wants you.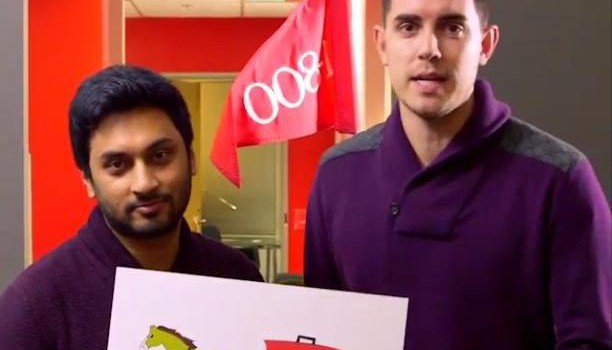 What's a customer engagement agency to do when it's looking for a creative group lead that knows how to effectively utilize social media, while the agency also needs to get a Christmas card out? Toronto's OgilvyOne combined the two problems by turning to Instagram as a recruitment tool.
In a set of three videos posted to a special recruiting account, a pair of young creatives from the agency hit the viewer/candidate with a 15-second (mediocre) idea for the agency's Christmas Card. Applicants are asked to reply with their own 15-second video, giving feedback on the idea.

"The position involves always being on, in a sense, and being able to give feedback quickly," says Alex Furrer, CCO at OgilvyOne Worldwide Toronto. "The guys [in the video] almost recreate what a day here might be like –  they might just jump into your office and see how you respond to an idea."

The primary job of the position will be to lead the agency's copywriters. OgilvyOne created the group lead position and began looking for candidates about two months ago, before turning to the public last week. Furrer says besides creating a bit of attention around the position, the videos are a way to zero in on a few key characteristics the agency is looking for in a candidate. Besides being social media and digitally savvy enough to embrace the idea, how they respond to the junior creatives in the video will give a glimpse of how they might lead if they were to take the position.

"There's a large mentoring role in the job itself, since a huge part of it is helping juniors along," Furrer says. "We want someone who not only has great ideas, but sees ideas and nuggets in other ideas and see something more in it to take it further."